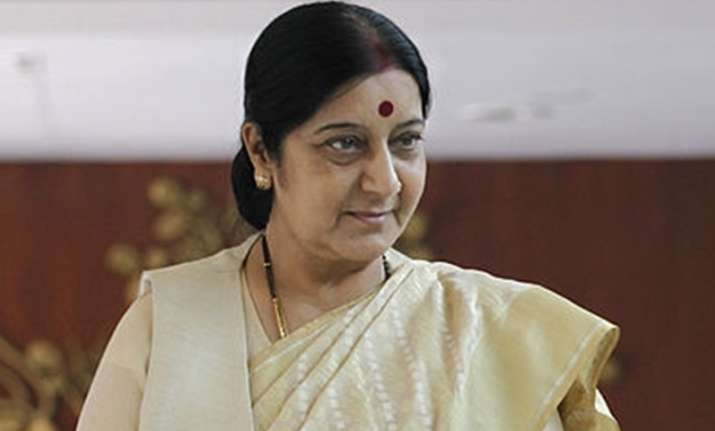 The government on Wednesday informed the Parliament that it is in touch with individual members of the Nuclear Suppliers Group (NSG) for getting entry into the coveted club.
Responding to a question in Lok sabha, Foreign Minister Sushma swaraj said that no member of the NSG has explicitly opposed India's candidature.
However, she added that a few members have raised questions over certain procedural issues.
"The merits of India's candidature have been recognised by a majority of NSG members. While no member of the Group has explicitly opposed India's membership, certain procedural issues have been raised by a few members ," Sushma Swaraj said.
India has received support from a diverse and large number of members, including the United States, France, the United Kingdom, the Russian Federation, Canada, Australia, Germany, Belgium, Republic of Korea, Spain, the Netherlands, Sweden, Finland and Japan.
"The BRICS (Brazil, Russia, India, China and South Africa) as a group has not issued any statement on India's membership of the NSG," she added.
On the Indian membership of the United Nations Security Council (UNSC), she said: "India has undertaken a series of initiatives in pursuance of permanent membership in an expanded Security Council."
"India is actively engaged in the ongoing Inter-governmental Negotiations on UNSC reform at the UN and is working alongside other reform-oriented countries through the G-4 (India, Japan, Brazil and Germany) and the L.69 Group (a cross-regional grouping of developing countries)," Sushma said.
"During the 8th BRICS Summit in October 2016, held at Goa, the leaders reaffirmed the need for a comprehensive reform of the UN, including its Security Council," she said.
"China and the Russian Federation reiterated the importance they attach to the status and role of Brazil, India and South Africa in international affairs and support their aspiration to play a greater role in the UN," she added.
(With IANS inputs)