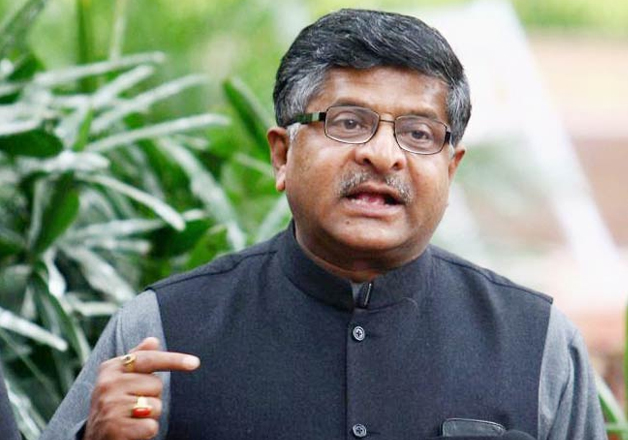 Amid concerns raised by the Indian IT firms over changes proposed by the Donald Trump administration in the H1B Visa programme, the government on Friday said that it was in talks with the US administration and hopeful of finding a solution soon.
Electronics and Information Technology Minister Ravi Shankar Prasad said that his Ministry was coordinating with the External Affairs Ministry on the matter.
"Indian IT industry has raised some concerns. We're coordinating with the MEA which in turn is touch with the US administration on the visa issue," he said.
The reaction comes in the wake of US President Donald Trump planning to sign an executive order overhauling work visa programme.
On Thursday, the MEA had said that country's interest and concerns on the issue had been conveyed both to the US administration and the US Congress. 
"We remain vigilant to what happens on this in future," MEA spokesperson Vikar Swarup had said. 
Trump is set to sign a new executive order aimed at overhauling work visa programmes like the H-1B and L1, a move that will adversely hit the lifeline of Indian tech firms and professionals in the US.  
The H1B visa allows US companies to employ foreign workers in specialised fields and the technology companies depend on it to hire employees.
There are about 5 lakh Indians in IT sector working abroad on H1B visas. Indian IT sector is one of the biggest private sector employers having 37 lakh employees and contributes over 9 per cent to the country's GDP.