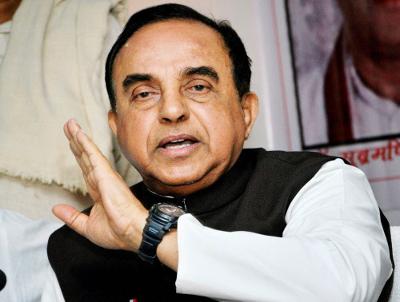 West Bengal finance minister Amit Mitra on Wednesday dropped a bombshell saying that the Good and Services Tax (GST) rollout has been thoroughly jeopardized by the Centre's abrupt demonetization drive, a statement that got a backing from BJP MP Subramanian Swamy. 
In his tweet, Swamy said that he agrees with Mitra that the GST rollout must be postponed following the "hit" the economy is already taking with the currency ban.
WB Finance Minister is right. First digest demonetisation then after restructuring GSTN we can consider GST

— Subramanian Swamy (@Swamy39) December 1, 2016
On Saturday, Mitra had said that the Centre's demonetisation drive, along with the upcoming institution of the GST regime will be a "double whammy" for the common man. 
"My concern is the double whammy of the common poor people. It has hit the common man hard. It has been a massive destabilisation resulting in transactional cost (loss) of Rs 1.28 lakh crore in 50 days. It is a complete de-empowerment of the small and medium and even large enterprises," Mitra had said. 
And interestingly, Swamy has been consistently critical of the GST Network (GSTN), the firm set up to provide technology support for the GST rollout. 
West Bengal government led by Trinamool Congress, under Chief Minister Mamata Banerjee, has supported the proposed Goods and Services Tax (GST) bill from very beginning, Mitra said, adding though that this demonetisation disruption in the middle of preparation towards GST will impact the economy severely. 
"We all agree that for GST to come, the state taxes' are going to be down in the initial two to three years. That is why GST promises to compensate the states and the percentage has been given as 14 per cent. So when you couple this destabilisation with GST, it will bring down state taxes even more," Mitra had said. 
On the other hand, Swamy strongly criticises the structure of the GSTN, calling it "the anti-naional structure", which according to him, envisages a majority stake for private entities.