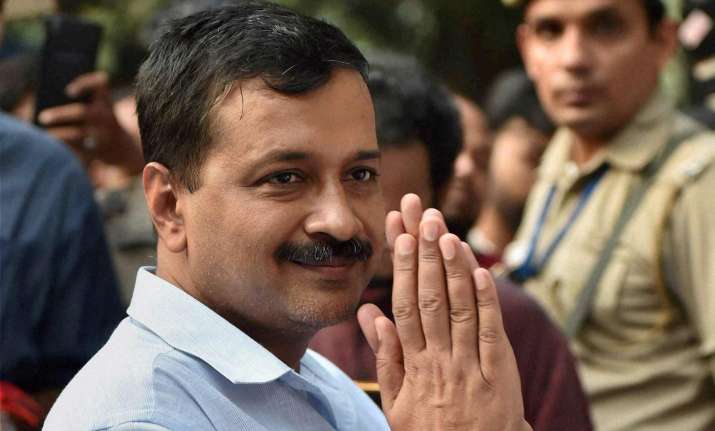 In a development that could raise serious trouble for Delhi Chief Minister Arvind Kejriwal, Delhi Police has asked him to provide with the details of phone tapping of judges, which he alleged a few days ago at a function to mark 50 years of Delhi High Court. 
Delhi Police Commissioner Alok Kumar Verma has shot off a letter to the Aam Aadmi Party's national convenor, requesting him to provide the details of the tapping of judges' phones. 
"During a function to mark the Golden Jubilee Celebrations of the Hon'ble Delhi High Court, you have reportedly alleged that the phones of judges are being tapped. In fact, there are media reports to indicate that you have "heard" some judges saying so," Verma said in the letter.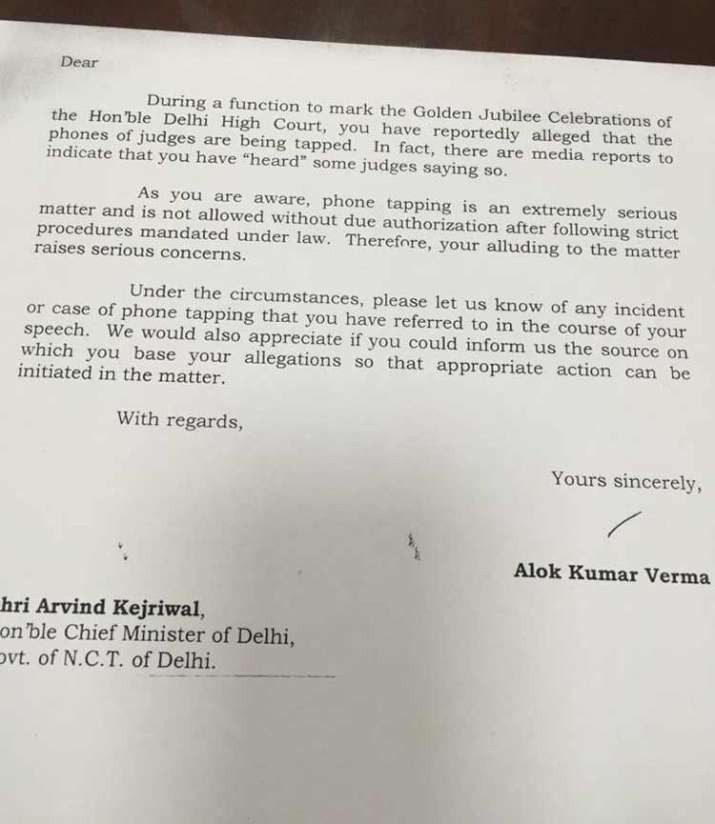 "As you are aware, phone tapping is an extremely serious matter and is not allowed without due authorisation after following strict procedures mandated under law. Therefore, your alluding to the matter raises serious concerns," the police commissioner said. 
"Under the circumstances, please let us know of any incident or case of phone tapping that you have referred to in the course of your speech. We would also appreciate if you could inform us the source on which you base your allegations so that appropriate action can be initiated in the matter," he further wrote. 
Kejriwal, in a speech in presence of Prime Minister Narendra Modi and Chief Justice TS Thakur had said on October 31 that he had heard judges talking that their phones were being tapped. 
"I heard that judges' phones are being tapped and they are afraid to talk. This is wrong and must not be allowed," he had said.
"I don't know if it is true or not, but if this is true, then it's dangerous. Where is the independence of the judiciary then?" he added.
The Chief Minister was rebutted by Union Law Minister Ravi Shankar Prasad, who was also attending the function.  
"I wish to deny with all the authority at my command that the phones of judges have been tapped in India at all," Prasad said. 
"I have been Communication Minister for two years and I completely deny that phones of judges are tapped at all," he added.