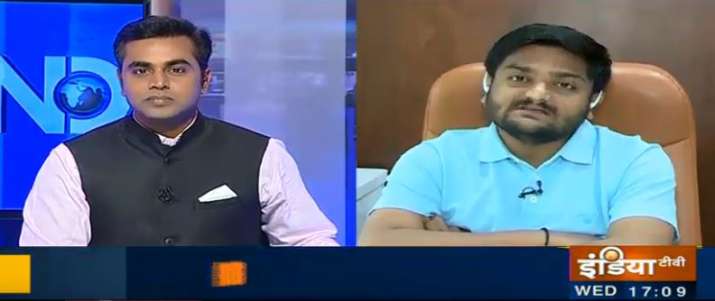 In an exclusive interview with India TV, Hardik Patel said, "I feel proud to join Congress as its contibution in freedom struggle has been very recognising. Congress has been raising all the national issues and trying to find solution to it, sitting in opposition."
He said, "My priority of joining politics is serving the people of the nation. I shall be working for them very honestly." 
When asked about why he wants to contest election, he said," There is a need of good youth politicians which is lacking in our country and I think I can contribute by joining politics."
Hardik Patel also said that he wants to explore Gujarat and know the problems which people are facing and get solution to them.
"I am very happy to work with Rahul Gandhi and Priyanka Vadra as they have been working towards the development of the nation," he said in an exclusive interview with India TV.
"If the election is contested in a fair manner, then BJP will surely loose 12 to 13 seats in Gujarat," he said when asked about Lok Sabha Election 2019.
Watch Video: