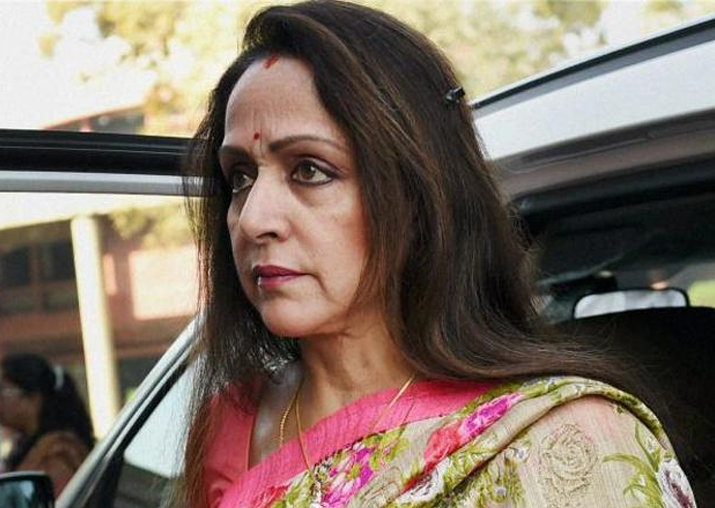 BJP MP from Mathura Hema Malini today blamed Mumbai's 'high population' for the deadly fire at a pub on the Kamala Mills premises.
"Population is so much, the city is spreading like anything. Some restrictions should be done on the population. Each city should have certain population/limit, after that they should not be allowed. Then let them go to another city," she said.
"It's not that the police aren't doing their job. They do a great job. But the population is so high. When Mombay ends, another city should begin. But the city keeps extending," she added.
Fourteen persons, including a young woman celebrating her birthday, were asphyxiated, and at least 23 others injured in a major fire that engulfed a pub and other establishments in the wee hours on Friday.
According to the BrihanMumbai Municipal Corporation (BMC) Disaster Control, the blaze reportedly broke around 12.30 am from a bistro The Mojo, a rooftop restaurant in The Kamla Trade House, a posh business-cum-entertainment hub in Lower Parel area of south-central Mumbai.
The flames quickly spread to another adjacent pub and a restaurant, all housed in the Kamla Mills Compound, virtually trapping over 200 people on the premises.
The tragedy has cast a shadow on the upcoming New Year 2018 celebrations in the maximum city renowned for its varied night life, late-night parties and outings.