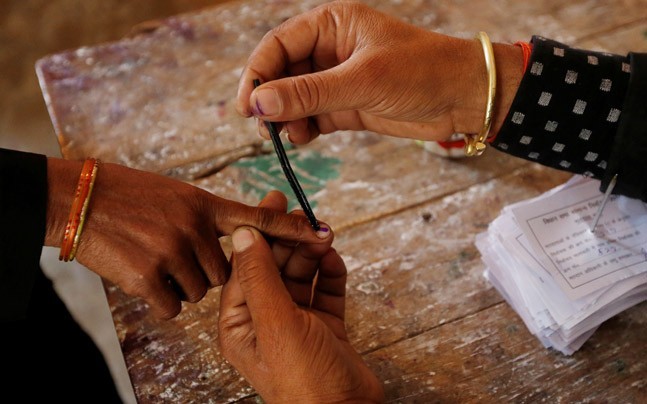 A total of 2.12 crore voters will decide the fate of 977 candidates on Saturday in the first phase of polling in high-octane Gujarat Assembly elections. In this phase, 89 out of 182 constituencies are going to polls. 
Voters are advised to check their names in the electoral list before heading to polling booths. 
Here's how to check your name in voters list:
Open the Election Commission of India website www.eci.nic.in in your web browser.
Scroll down, click on 'Name Search in Voters List' option at the right hand side of the page.
Here, select Gujarat from list of states.
On this page, you will find two ways to find your name – Search by name and Search bi Id No. Choose the desired option.
In the first field, fill your district from the dropdown. Then in the following fields, fill your surname, name, father's/husband's name, age, gender and capture code. Click on the search option after filling these details.
You can also see the page in Gujarati by selecting the Gujarati option at the bottom of this page.
Campaigning for the first phase of polling in the crucial Gujarat elections ended on a high on Thursday. The campaign for the first phase saw emotive issues of religion and caste competing with that of development as the main rivals, BJP and Congress, launched no-holds-barred attacks on each other.