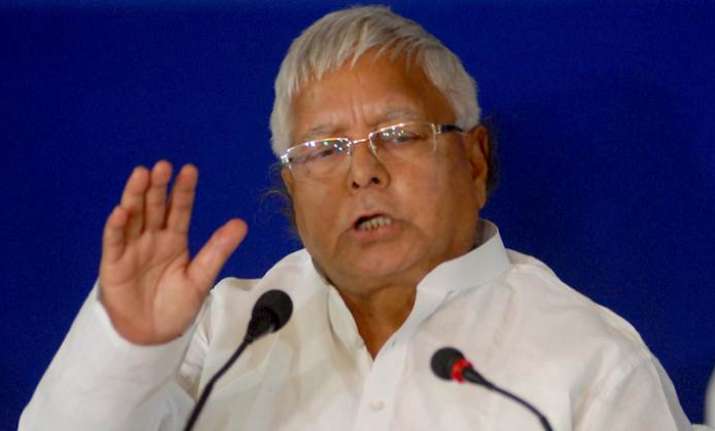 Downplaying reports of simmering tension between the ruling Grand Alliance in Bihar, former Chief Minister Lalu Prasad Yadav today said that the alliance between his party, the Janata Dal-United (JD-U) and the Congress cannot be broken, no matter how hard one tries.
Comparing BJP leader Sushil Kumar Modi with a fox, Lalu said that he will not succeed in creating fissures between the alliance partners.
"Lalu and Nitish (Kumar) alliance is unbreakable. This alliance cannot be broken even by a chisel," the former Bihar Chief Minister told reporters. 
"Like a fox, (Bharatiya Janata Party leader) Sushil Modi is trying to break the alliance but he will not succeed," he added.
Lalu Prasad was in Ranchi to appear in the Central Bureau of Investigation (CBI) court in fodder scam cases.
He has appeared in the CBI courts in three cases related to fraudulent withdrawal of money from Deoghar, Dumka and Doranda (Ranchi) treasuries.
The Rs 900-crore scam surfaced in the early 1990s when Lalu Prasad was the Chief Minister of Bihar. 
The majority of the cases are related to the southern region of then undivided Bihar which now is Jharkhand.
(With IANS inputs)