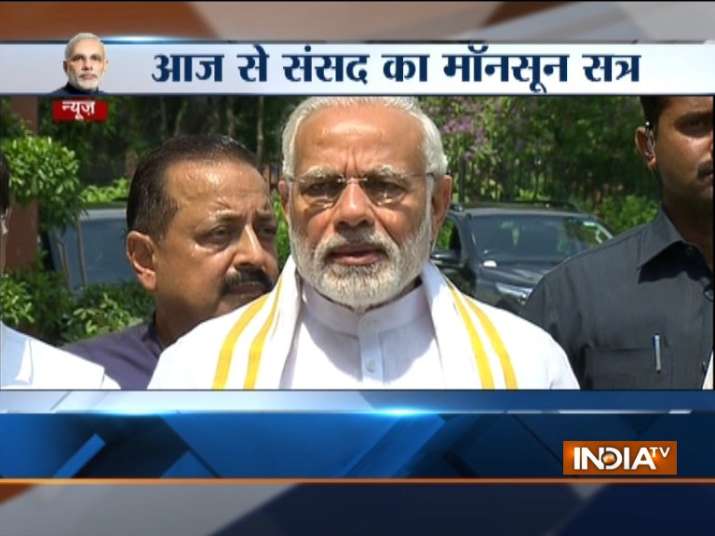 On the first day of Parliament's Monsoon session, reaching out to the Opposition Prime Minister Narendra Modi on Wednesday said his government was ready for a debate on any issue raised by political parties.
In his customary remarks to the media ahead of the session, PM Modi emphasised that decisions need to be taken on several important matters in national interest. 
Catch all the latest news about Lok Sabha elections 2019 HERE
He pitched for wide-ranging discussion by MPs on different issues and hoped that political parties would make maximum use of the time in Parliament to push important works. 
While apprehending a repeat of the washout in the Budget session with the Opposition blaming his government for it, PM Modi said he had always hoped and worked for smooth functioning of Parliament. 
"If any political party or any member wants a discussion on any issue, the government is ready," Modi said, reported PTI and added the more extensive the discussion in Parliament, the better it is for the country.
Catch all the latest news about Indian politics HERE
Talking about the ongoing monsoon season, he said many parts of the country have suffered disasters due to rains while some others have received less rains.
Discussion on these matters is must, PM said and expressed the hope that lawmakers will conduct themselves in an exemplary manner and inspire Assemblies in the states.