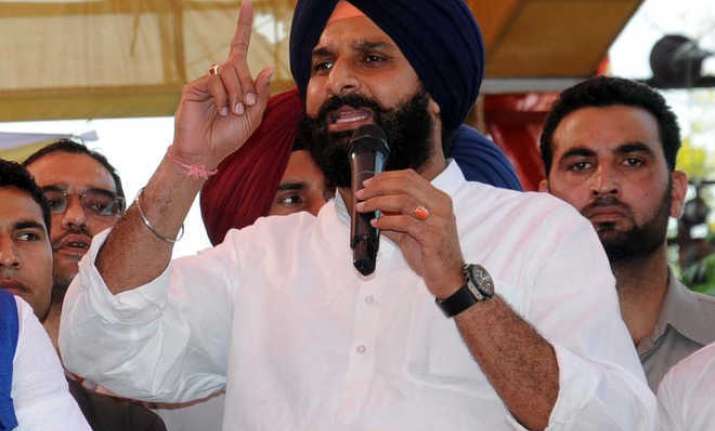 Former Punjab Minister Bikram Singh Majithia on Friday said that he has accepted the apology tendered  by Aam Aadmi Party (AAP) chief and Delhi Chief Minister Arvind Kejriwal over charges relating to illegal trading of drugs. 
"He has graciously accepted his mistake and made a wise decision," Majithia said in an interview to India TV.
Recalling the charges levelled by Delhi CM, Majithia stated, "Back then I had said that Kejriwal would either withdraw his allegations, apologize or will go to jail. And, it has happened now."
Expressing satisfaction over Kejriwal's apology, Majithia said, "Being the CM of Delhi, he apologized to me and I consider it a good gesture."
"We all make mistakes. Good that he realised his mistake", he added.
Majithia further said  that his mother was really happy to know of the news.
"My mother is really happy. She called me up yesterday and expressed contentment of having been able to see the apology."
In a surprising development, Kejriwal on Thursday tendered an apology for having levelled "unfounded" allegations against Majithia in connection with his involvement in drugs trade. The SAD leader later decided to withdraw a defamation case against the Delhi chief minister. 
Drug abuse was a major issue in the high-octane Punjab Assembly elections last year and Kejriwal, who was leading the AAP charge, accused Majithia, then a minister in the state government, of being involved in narcotics trade. 
Majithia had filed a defamation case against Kejriwal and Ashish Khetan in May 2015 accusing them of tarnishing his image by alleging his involvements with drug trade. 
Following Kejriwal's apology, Aam Aadmi Party's (AAP) Punjab unit chief Bhagwant Mann and co-President Aman Arora on Friday resigned from their posts. 
Mann, who represents Sangrur constituency in the Lok Sabha, was appointed the state party chief in May 2017.
WATCH FULL VIDEO: