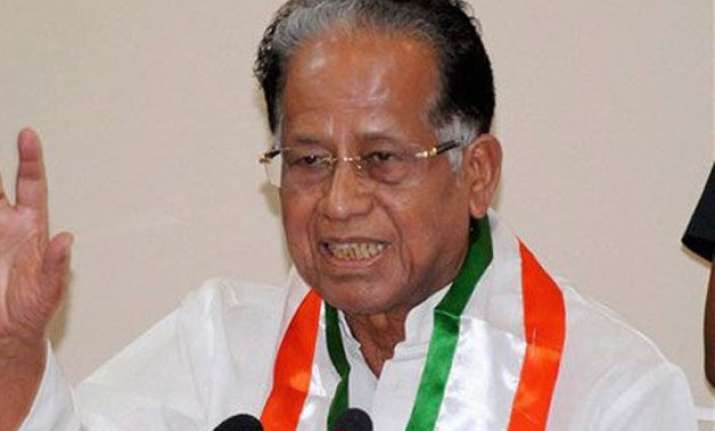 Guwahati: Raking up the allegations of secret killings during former chief minister Prafulla Kumar Mahanta's tenure in Assam, Chief Minister Tarun Gogoi today said that the poll alliance between AGP and BJP was "opportunistic".
"Secret killings during Mahanta's rule was a blot on Assam's history and both the AGP in the state and BJP-led NDA government at the Centre during that period were equally responsible for the killing of innocent people," Gogoi told reporters here.
"Mahanta is responsible for the secret killings and it could not have been possible without the support of the central government where the NDA was in power then," the Chief Minister said.
The period of Mahanta's second term in office and the BJP led NDA government at the Centre was the worst phase in Assam's history "when the state bled both in terms of law and order and financially," he said.
Gogoi said that his government had failed to identify the culprits, but stopped all such killings.
Secret killings in Assam are referred to the killing of relatives, friends and sympathisers of ULFA militants by unidentified assailants between 1998 and 2001.
Gogoi further accused the AGP and the BJP of being power hungry and entering into an "opportunistic alliance to serve their selfish aspirations."
Mahanta had said in a statement after his party and the BJP entered into an alliance that Prime Minister Narendra Modi had "not delivered on Assam's promises" and then why did his party join hands with the BJP, Gogoi asked.
"I keep saying that Modi has failed to deliver, but now his own alliance partner is saying the same thing. So this proves that both our allegations are correct," he said.
"Mahanta and the AGP have ignored regional interests and have sacrificed the regional interest for their self interest," Gogoi added.