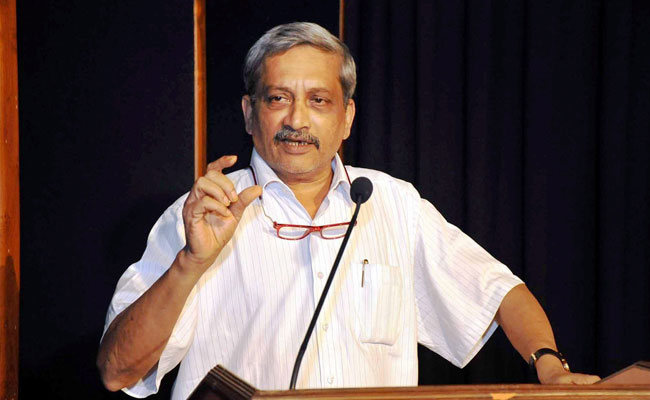 Goa Chief Minister Manohar Parrikar today said that his government will unveil its Common Minimum Programme (CMP) for the state on June 18. 
The BJP-led state government was formed in alliance with several other smaller parties in March this year after the state Assembly polls threw up a fractured verdict.
Parrikar said last month that the government will adopt a common minium programme in consultation with all the alliance partners - BJP, Goa Forward Party, Maharashtrawadi Gomantak Party and Independents. 
The BJP top brass had earlier asked Parrikar to take the allies into confidence in the decision-making process. 
The chief minister had earlier said that the CMP would be declared on May 30, which is Goa Statehood Day. 
"We have kept the announcement of common minimum programme on hold as the code of conduct is in force for panchayat elections. We will now announce it on June 18," Parrikar told reporters today on the sidelines of a function in the city. 
Goa Forward Party leader Vijai Sardesai also said that the date of announcement of CMP has been postponed. 
"Announcement of #commonMinimumProgramme (#CMP) of alliance #GoaGovt postponed to 18th June - Goa Revolution Day as Model Code of Conduct in force," Sardesai tweeted. 
June 18 is annually celebrated as Goa Revolution Day in the state. 
The panchayat elections are slated to be held in Goa on June 11 and counting of votes will be done on June 13.
(With IANS inputs)