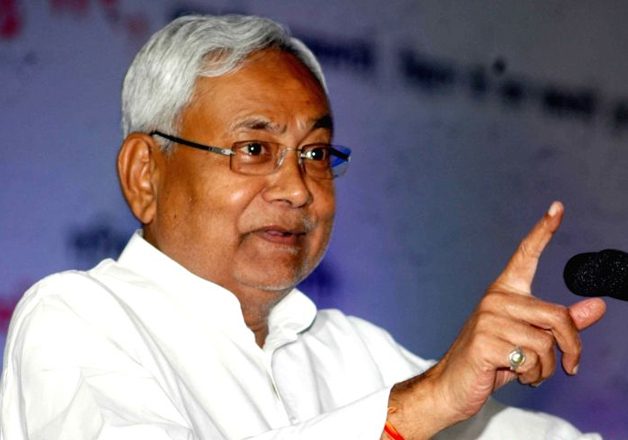 To help students in their studies, the Bihar government has decided to provide free WiFi facility in all colleges and universities in the state from February next year. 
Announcing the decision, Chief Minister Nitish Kumar, while addressing a 'Chetna Sabha' programme at Samastipur at the culmination of his second leg of 'Nishchay Yatra', he exhorted youths to use the facility for studies and not for other purposes. 
Kumar was conducting his 'Nishchay Yatra' in different parts of the state in phases to gauge people's views on prohibition and also preparation at ground level about implementation of the "seven resolves" which has been adopted by the grand secular alliance ministry as a "policy of good governance". 
Kumar said his government was according top most priority to overall personality development of youths and many of the components of the seven resolves focus on them. 
The government has launched a scheme to provide interest free loans to students for higher studies after 12th standard, monthly allowance of Rs 1,000 for two years for search of job and also a venture capital of Rs 5,000 crore for boosting young entrepreneurs, he said. 
Kumar said there was provision to provide courses in spoken English and computers to enhance personality of youths of the state and to boost their chances of getting good jobs. 
With Samastipur being the native place of veteran socialist leader and former chief minister Karpoori Thakur, the CM invoked his name for ordering prohibition in the state during his term in 1977 which was rolled back latter. 
"We are followers of Karpoori Thakur and through prohibition, we are taking forward his unaccomplished task," Kumar said. 
He reiterated the social and economic benefits of liquor ban and urged the masses to participate in a mammoth human chain on January 21 next year in support of the ban on alcohol. 
Senior ministers Madan Mohan Jha, Maheshwar Hazari and Alok Mehta in addition to Chief Secretary Anjani Kumar Singh and state police chief P K Thakur shared dais with the CM on the occasion. 
With PTI Inputs