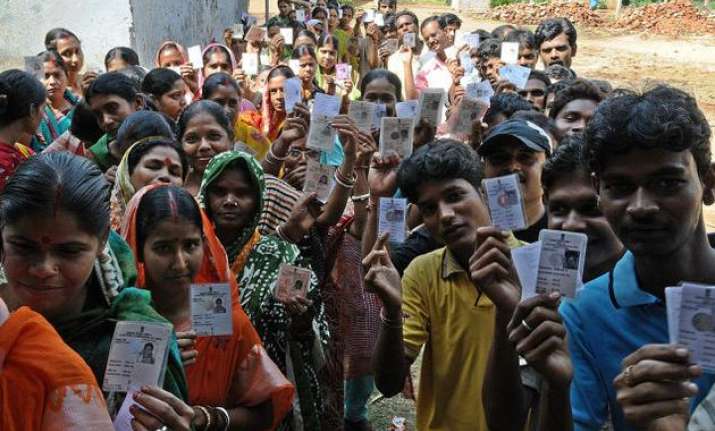 New Delhi: As many as 58 of the 296 candidates contesting the first phase of the West Bengal assembly polls have declared that they have pending criminal cases against them, NGO Association for Democratic Reforms (ADR) said today.
The NGO said 20 percent of the contesting candidates have admitted in their affidavits filed with the Election Commission that they have criminal cases against them.
Shyam Sundar Pandey and Hemant Prabhakar of CPI-M, contesting from Salboni and Asansol Dakshin, respectively, have declared that cases related to murder are pending against them.
In a statement, ADR said 49 other candidates have declared that they have serious criminal cases including attempt to murder, rape, kidnapping, robbery and crimes against women pending against them.
A total of 49 out of 294 constituencies will go to the polls in two rounds in the first phase. Voting for 18 seats will be held on April 4, and for 31 on April 11.
The NGO, which works for cleansing politics, said Gobordhan Bagdi of the JMM who is contesting from Raghunathpur (SC) and Para (SC) constituencies has a case of attempt to murder pending against him.
Chunibala Hansda of Jharkhand Party (Naren) from Jhargram constituency has also declared a case of attempt to murder against him.
A total of 15 of the 49 candidates of the BJP, 12 of the 49 from Trinamool Congress, 8 of the 30 from CPI-M, 5 of the 13 from the Congress, 4 out of 9 of the JMM, and 6 of the 36 Independent candidates have also declared that criminal cases are pending against them.
Smaller parties like Socialist Unity Centre of India-Communist and All Jharkhand Students Union have also fielded candidates with shady backgrounds.
One of the 40 SUCI-C candidates and two of the 12 of the AJSU also have criminal cases pending against them, ADR said. 
Five constituencies of Salboni, Purulia, Jamuria, Pandabeswar, Indus and Kulti, which are going to polls in the first phase, have three or more candidates with declared criminal cases.
The average worth of assets of all candidates in the first phase is Rs.48 lakh. Of 296 candidates, 23 have assets worth more than Rs.1 crore, while 102 candidates are women.