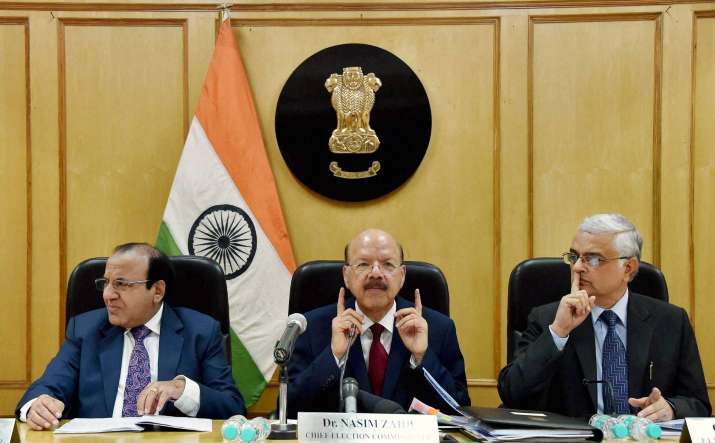 Chief Election Commissioner (CEC) Nasim Zaidi on Wednesday announced a slew of fresh measures for the upcoming assembly elections in five states .
Zaidi announced putting up of four posters at each polling station, informing the voters of locations of booths, and other "Dos and Don'ts".
"Colourful voter guide with photo voter's slip to be introduced for the first time," chief election commissioner Nasim Zaidi told the media here while announcing the dates of the assembly elections in Uttar Pradesh, Goa, Manipur, Uttarakhand and Punjab.
The posters were a statutory requirement at all polling stations, he said.
A voting assistance booth would also be kept at the polling stations.
Taking note of complaints received by the Election Commission (EC) in previous elections, the CEC announced that the height of the voting compartment would also be raised to 30 inches this time.
This was done to conceal the upper part of the body of the voters, the movement of which might giveaway the button they were pressing.
"This measure is being taken to maintain secrecy," Zaidi said.
The five states going to polls this year were Punjab, Uttar Pradesh, Uttarakhand, Goa, and Manipur.
IANS inputs