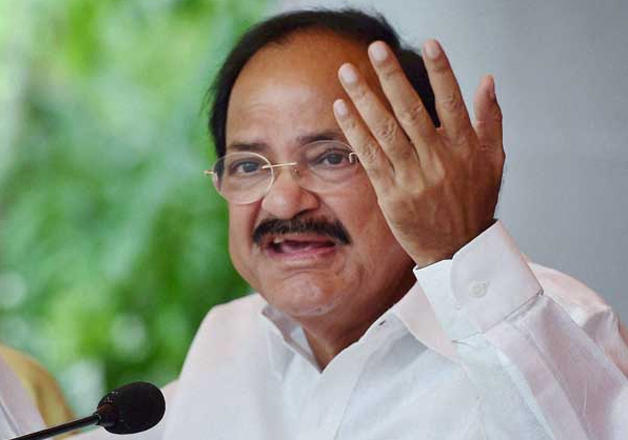 The Narendra Modi government has asked the All India Muslim Personal Law Boad (AIMPLB) to refrain from politicising the issue of 'Triple Talaq' by linking it with the 'Uniform Civil Code'.
Responding to AIMPLB's decision of boycotting the Law Commission's questionnaire on religious practices detrimental to women, Union Minister M Venkaiah Naidu said, "Triple talaq is being linked to the Uniform Civil Code, but the main issues are gender justice, non-discrimination and the dignity of women."
On Thursday, the AIMPLB had termed the Law Commission's questionnaire seeking public opinion on anti-women religious practices a 'fraud' and alleged that the commission was working at the behest of the central government. 
The AIMPLB asserted that Uniform Civil Code (UCC) is not a good idea for India. 
Venkaiah Naidu, however, pointed out that the questionnaire exercise is only aimed at gathering public opinion and that the government does not intend to impose anything on the people.
"Nothing will be imposed on the people, the government wants a debate," he said.
The AIMPLB decided to boycott the Law Commission's questionnaire exercise in the context of the ongoing hearing in the Supreme Court on the validity of 'Triple Talaq'.
The central government, in its affidavit, has told the apex court that the practice of 'Triple Talaq' is 'unconstitutional' and that it  violates the principle of  'gender equality'.
Miffed over the Modi government's stand in the Supreme Court, AIMPLB accused the central government of trying to introduce 'Uniform Civil Code' in the garb of 'Triple Talaq'.
"Uniform Civil Code is not good for this nation. There are so many cultures in this nation which have to be respected," Hazrat Maulana Wali Rahmani, a representative of the AIMPLB told the media persons on Thursday.