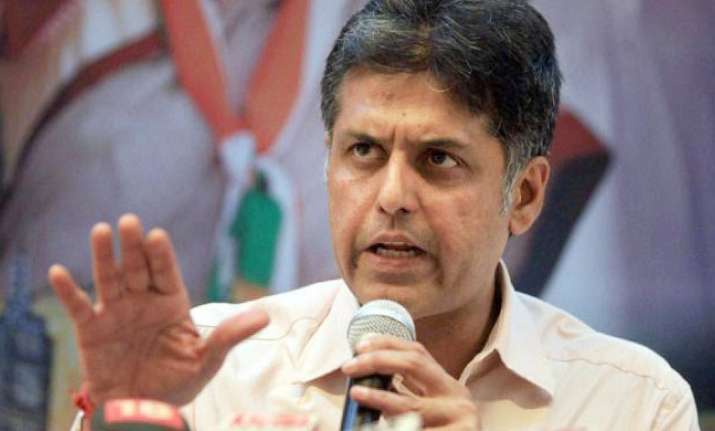 New Delhi: The Congress on Monday advised Prime Minister Narendra Modi to direct questions on "revisiting reservation" to his ideological mentor, RSS chief Mohan Bhagwat.
"The prime minister today, while speaking with regard to Dr. (Babasaheb Bhimrao) Ambedkar said certain things which are absolutely and clearly economical with the truth. He talked about not revisiting reservation. The question to the prime minister is who raised the issue of revisiting reservation? Was it raised by the Congress? Was it raised by anybody in the opposition? The issue was raised by the secretary general of RSS Mohan Bhagwat," said Congress spokesperson Manish Tiwari.
"So, the PM would be well advised if he directs these queries with regard to revisiting reservation to its or to their ideological mentor," he added.
Bhagwat had earlier stirred a controversy by pitching for a review of the reservation policy.
Making it clear that there will be no change in the reservation policy for Dalits, Prime Minister Narendra Modi Monday asserted that nobody can snatch their right even as he accused his opponents of spreading "untruths" on the issue.
The Prime Minister also compared Constitution architect B R Ambedkar to Martin Luther King who had fought for the rights of blacks.
Delivering the Ambedkar Memorial Lecture here, Modi said, "Nothing has ever happened to the reservation for Dalits, tribals, when we are in power but still lies are being spread to mislead people.
"When Vajpayeeji became PM, a campaign was run saying reservation will be abolished. He was the Prime Minister for two terms and nothing of that sort happened.
"BJP has ruled in Madhya Pradesh, Gujarat, Maharashtra, Punjab, and Haryana for many years and the quota policy never suffered a scratch. Yet untruths are being spread. People, who are only interested in doing politics, fail to come out of it," Modi said.
(IANS/PTI)