Follow us on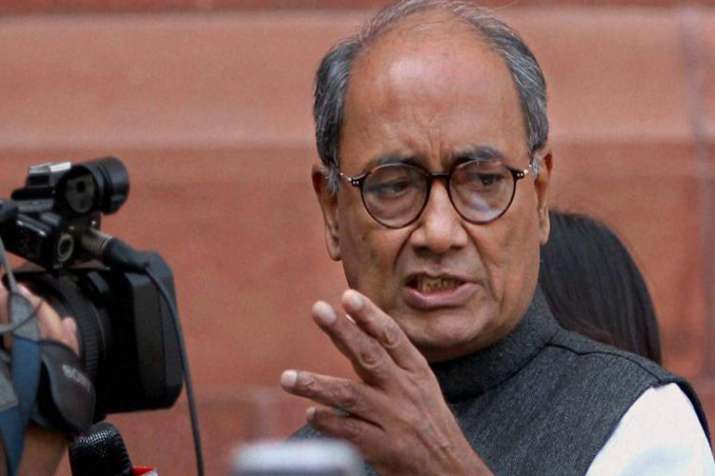 Veteran Congress leader Digvijaya Singh on Friday added fuel to fire over fellow partyman Shashi Tharoor's 'Hindu Pakistan' remark, accusing the Modi government of promoting religious extremism in the country.  Talking to reporters, Digivijaya Singh compared the present BJP dispensation with Zia-ul-Haq's regime in Pakistan.
"Extremism leads to terrorism. Religious extremism as promoted by Zia-ul-Haq in Pakistan led to spurt in terrorism there," he said. 
"There is religious extremism being promoted by ruling government in India, the so called Hindutva, this is a similar dangerous trend," Digvijaya Singh added. 
Singh's statement is certain to invite more backlash from the ruling BJP against the Congress which is already under attack over Shashi Tharoor's 'Hindu Pakistan' jibe.
Tharoor had kicked up a huge row with his remarks that if voted to power again, the BJP will rewrite the Constitution and pave the way for creation of a "Hindu Pakistan".
Also Read: 'Kuch to log kahengey': Shashi Tharoor's musical response to row over his 'Hindu Pakistan' remark
 "If they (BJP) win a repeat in the Lok Sabha our democratic constitution as we understand it will not survive as they will have all the elements they need to tear apart the constitution of India and write a new one. That new one will be the one which will enshrine principles of Hindu Rashtra, that will remove equality for minorities, that'll create a Hindu Pakistan," Tharoor had said during an event in his Lok Sabha constituency Thiruvananthapuram. 
The Congresss, however, had distanced itself from Tharoor's statement and even advised party leaders to choose their words cautiously.