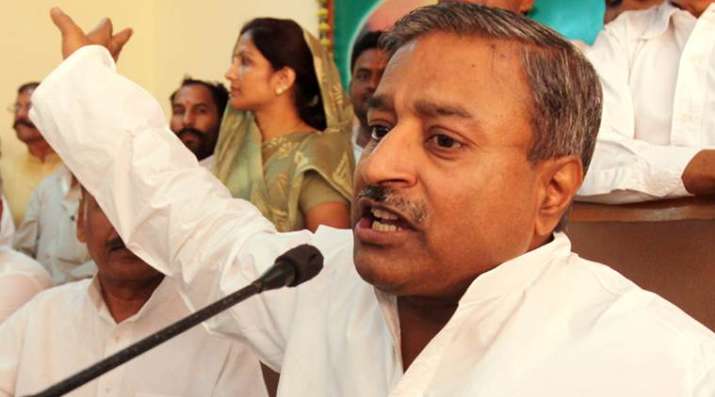 Senior BJP leader Vinay Katiyar today said that jobs and development are meaningless without the construction of Ram temple in Ayodhya.
"Development, education and employment are there in the city but are meaningless without Ram temple," Katiyar said.
The BJP leader also asserted that Ram Mandir will soon be a reality in Ayodhya.
Katiyar, while sharing dais with Union Minister Rajnath Singh at an election rally last week, had said that if the party gets a majority, the party will ensure the Ram temple is built in Ayodhya. 
He also said that the Ram temple was important for the unity and integrity of the country.
"We (BJP) have to build the temple here (Ayodhya). It is important for the unity and integrity of this country (India)," Katiyar said in presence of the Union Home Minister.
Vinay Katiyar's political opponents have always accused him of making controversial statements. 
Katiyar was slammed by his opponents for making a sexist comment against Priyanka Gandhi last month.
Playing down campaigning by Priyanka Gandhi, Katiyar had said, "...there are girls and women who are more beautiful than her (Priyanka) and are also star campaigners. Some of them are artists and heroines...they are more beautiful than her."