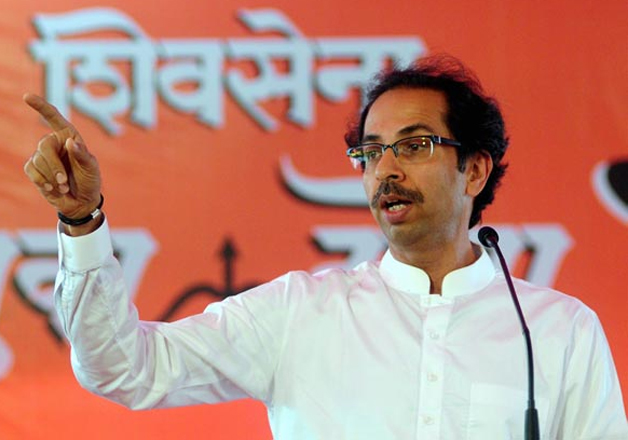 Renewing his attack on Modi government for demonetisation drive, the ruling BJP's key ally Shiv Sena has said that neither the black money has been unearthed nor corruption curbed post note ban. 
"Neither the black money has come out nor has corruption reduced and things are as they were. It was only the common man who suffered while the rich were not at all affected," Sena president Uddhav Thackeray said while addressing an election in Thane on Friday.
"They ask me if I have suffered due to it (note ban). My answer is yes. I have suffered looking at the common man standing in the queue. I have suffered upon seeing so many deaths. I have suffered when I heard that people including the Jawans could not withdraw their own money," Uddhav added. 
"Modi is behaving as if he has created the nation and is considering himself to be the Rashtra Pita," he further said.
The Thane Municipal Corporation (TMC) will go to polls on February 21. 
He also attacked Chief Minister Devendra Fadnavis, saying, "Chief Minister Devendra Fadnavis too is behaving as if he has created the state and is claiming credit for all goodthings that have happened."
Invoking the late Sena supremo Balasaheb Thackeray's connection with Thane, he said the city and Shiv Sena share a special bond which will not break at any time. 
"We are confident that the citizens of Thane will elect Shiv Sena to power in the TMC this time as well," Uddhav said. 
On breaking of alliance with BJP ahead of the civic polls, Uddhav said, "They (BJP) were asking for too much in this elections and wanted 114 seats of which 40 were of the sitting Sena corporators." 
Taking a swipe at Fadnavis, Uddhav said, "It is unfortunate that the Chief Minister who is aiming to win the Mumbai city is comparing it with Patna. Is Mumbai so bad? If he compares he should compare it with London or any other foreign city." 
With PTI Inputs