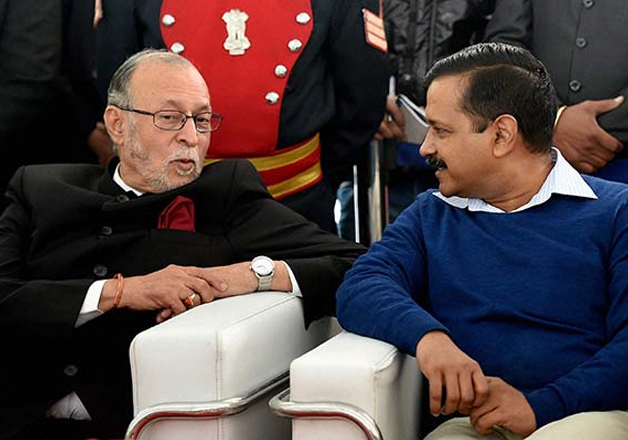 Delhi Lieutenant Governor and Arvind Kejriwal-led Aam Aadmi Party (AAP) government again confronted each other on Thursday, this time over city government's decision to award Rs 1 crore ex-gratia to the family of an ex-serviceman who had committed suicide. 
Rejecting the government's proposal to give Rs 1 crore financial assistance to the family of Ram Krishnan Grewal, who had committed suicide due to non-implementation of One Rank One Pension (OROP), LG Anil Baijal noted that the death was not occurred in the line of duty.
Grewal, a 70-year-old ex-serviceman from Haryana, committed suicide in November last year during a protest for demanding implementation of OROP scheme.
The Lt Governor's Office said that Grewal's case does not fall within the parameters of the Delhi government's scheme to grant the ex-gratia payment.
"As per the existing scheme, ex-gratia payment is made in case of defence, paramilitary forces, Delhi Police, Home Guard, Civil Defence and Delhi Fire Service personnel dying in discharge of official duty," it said.
It added that the serviceman also needs to be a resident of Delhi, which was not so in Grewal's case.
Meanwhile, Chief Minister Arvind Kejriwal blamed Prime Minister Narendra Modi for the Lt. Governor's decision and called him "anti-soldier".
" Narendra Modi (is) anti-soldier. He doesn't provide soldiers a proper meal. But when we offer to give assistance to a deceased soldier's family, why is he stopping us," the AAP leader tweeted.
The AAP government had cleared the proposal in Delhi Cabinet in December 2016 and also given martyr status to Grewal.