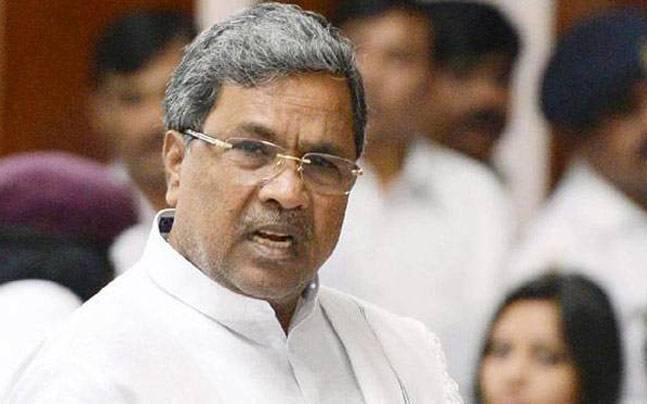 Karnataka Chief Minister Siddaramaiah today said that his government will take a decision on a separate flag for the state after the committee formed to decide the matter submits its report.
The Karnataka government, on July 18, had constituted a nine-member committee asking it to submit a report on the possibility of designing a separate flag for the state.
"We have formed a committee to decide on the state flag. It'll decide if the same flag should continue or if changes are required. They will submit a report on the same and then we will take the final call," Siddaramaiah said.
The nine-member committee was constituted after a group of people including Journalist-writer and president of Karnataka Vidyavardhaka Sangha, Dharward, Patil Puttappa and social worker Bheemappa Gundappa Gadada made  a representation in this regard to the state government.
Earlier in the day, Siddaramaiah also participated in the 62nd Karnataka Rajyotsava celebrations in Bengaluru's Kanteerava stadium.