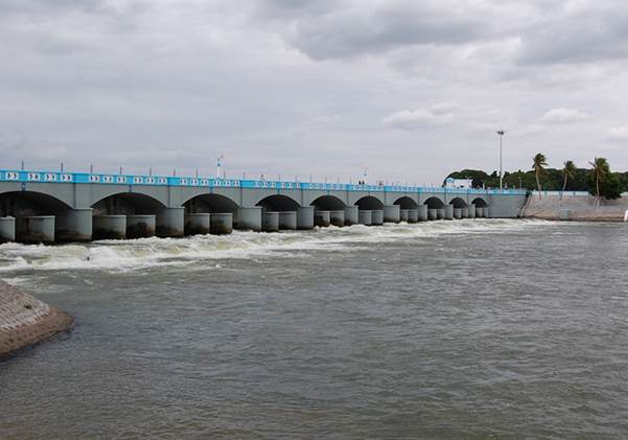 Amid the continuing war between Karnataka and Tamil Nadu over Cauvery waters, the Supreme Court has asked the central government to convene a meeting of the Chief Ministers of both the states to find a solution to the century-old dispute.
The apex court bench of Justice Dipak Misra and Justice Uday Umesh Lalit on Tuesday suggested to Attorney General Mukul Rohatgi that the Centre 'can sit with the two Chief Ministers - Siddaramaiah and Jayalalithaa to find a way to end the impasse'. 
The bench told the two states fighting over the river water to respect the principle of "federal co-operation", and advised Tamil Nadu to exercise "patience" and shun being "emotional" over the issue.
"We direct the state of Karnataka to release 6,000 cusecs of water. We are sure that Karnataka would not create any impediment or obstruction in the release of water," the apex court said.
The bench also clarified in the order that the water to be given to Tamil Nadu (6,000 cusecs per day for next three days) would be adjusted against the total release of water to the state.
On the other hand, reserving his reaction to the Supreme Court's fresh direction, Siddaramaiah said that he would consult legal experts and maintained that drinking water is a priority.
"I'm yet to speak to legal experts, I don't know about the order. I will speak to our advocates and react later," he said, adding that "Drinking water is a priority. It is a priority according to our water policy also. If they (Tamil Nadu) say don't give water, it will not become a law or an order."
Meanwhile, an official of the Karnataka government said that CM has convened an all-party meeting and emergent cabinet meeting on Wednesday to deliberate and decide on the Supreme Court order to release 6,000 cusecs of Cauvery river water to Tamil Nadu for three days.