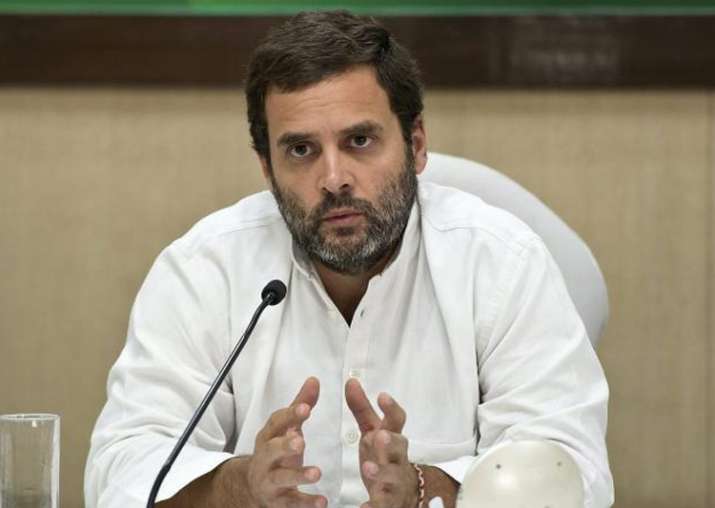 The Congress Working Committee (CWC), the highest decision-making body of the party, would meet here on June 6 when is likely to discuss the issue of forging a larger opposition unity and Rahul Gandhi's elevation. 
Meeting after a gap of seven months, senior members of the CWC, in all likelihood, would push for appointing Rahul the next Congress president, party sources said today.
At the November 7 meeting, all members, including former Prime Minister Manmohan Singh and senior leader A K Antony, had made a strong pitch for Rahul to take over the reins of the party. 
Sources said the CWC is expected to ratify the schedule for organisational polls. According to the schedule, the next Congress president has to be elected by October 15. 
The CWC is meeting at a time when the Congress is seeking to unite opposition parties ahead of the presidential election. It wants a broad coalition of opposition parties in place ahead of the 2019 Lok Sabha elections to take on the BJP and break its winning streak. The BJP and its allies have gained in strength since the Narendra Modi government was formed in May 2014. 
The CWC members had in November unanimously voiced "strong sentiment" for Rahul's elevation for the first time. 
Congress president Sonia Gandhi has created a record by being at the helm of the 130-year-old organisation for nearly two decades since late Sitaram Kesri's ouster by the CWC in early 1998. 
"It is for the first time that the CWC is making such a recommendation. We are sure that the Congress president would give it proper care and attention," Antony had said after the meeting while replying to a volley of questions on the issue. 
Rahul was appointed party vice president in January 2013 at Congress's brainstorming session in Jaipur. The talk about his elevation has been going on for quite some time now.