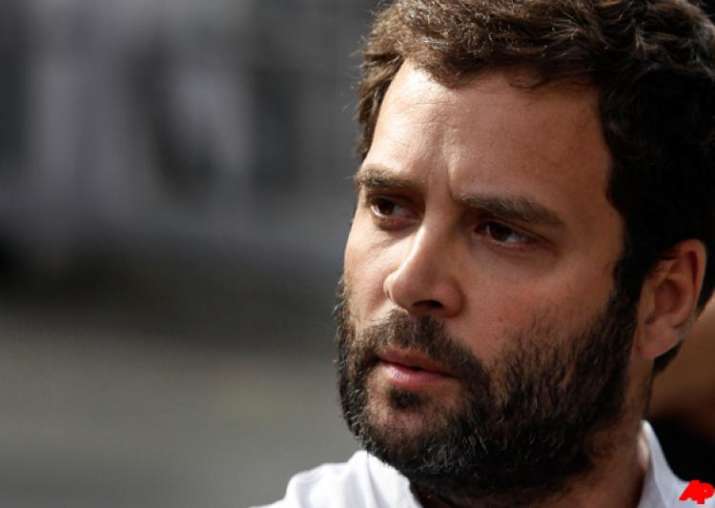 The Congress on Monday said that it will introspect over the party's performance in the recently concluded Assembly elections in five states once Rahul Gandhi returns to India.
According to senior Congress leader PL Punia, the Uttar Pradesh unit of the party has already discussed the reasons behind the party's performance with all the candidates who had contested in these elections.
He added that a review at the national level will be done after Congress vice president Rahul Gandhi returns from his visit abroad.
"Congress party at the state level has already carried out the exercise and reviewed (the performance) with each and every candidate. I think at the national level, the review will take place once our senior leader Rahul Gandhiji is back from abroad," Punia said. 
Rahul Gandhi has gone abroad to join his mother and party president Sonia Gandhi, who is outside the country for health checkup. 
The Congress won only seven of 105 seats it contested in alliance with the Samajwadi Party in Uttar Pradesh, the country's most populous state that sends the largest number of MPs to Parliament. 
Rahul Gandhi had talked of structural and organisational changes after the result of assembly polls to five states. While Congress badly lost in Uttarakhand and Uttar Pradesh, it emerged as the single-largest party in Goa and Manipur, but could not form the government in the two states. It won a decisive mandate in Punjab. 
Congress leaders from Uttar Pradesh have suggested various reasons for the party's debacle in the state including delay in stitching alliance with the Samajwadi Party and both parties fielding candidates on some seats. 
Responding to a query on a reported poster outside the Uttar Pradesh Congress announcing a reward for searching poll strategist Prashant Kishor, Punia said no one in the party is looking for him. 
"I do not think anybody from the Congress party is looking for him. Election is over and I think everything is now settled. People keep on playing such games. We have nothing to do with that," Punia said.
(With IANS inputs)