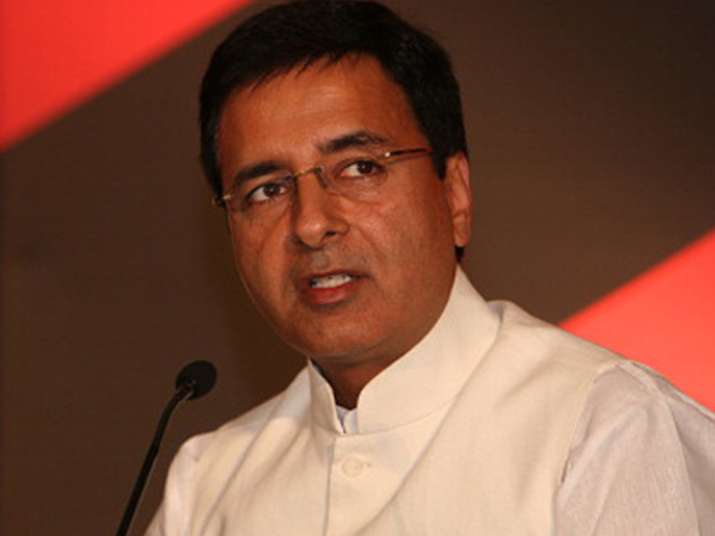 The Congress party today slammed Pakistan for a 'hurried trial and pre-meditated judgment' on Kulbhushan Jadhav, the Indian national who was handed death sentence by a court on charges of being an undercover RAW agent.
Party spokesperson Randeep Singh Surjewala said that Prime Minister Narendra Modi should make an intervention into the matter in securing Jadhav's release.
"A hurried trial and pre-meditated judgment on Kulbhushan Jadhav without notice to India is symptomatic of Pakistan's kangaroo court justice," Surjewala tweeted.
"The death sentence is a deliberate provocation to India. The BJP government needs to travel beyond advisories. The Prime Minister must intervene to secure his release," he said.
"India needs to immediately mount an international diplomatic offensive to free Kulbhushan Jadhav," he added.
Meanwhile, India has warned Islamabad regarding Jadhav's 'pre-meditated murder' after Pakistan sentenced to death the alleged Indian 'spy' arrested in March 2016 on the charges of espionage and waging war against Islamabad.
Speaking on the floor of the Rajya Sabha, External Affairs Minister Sushma Swaraj said that that Jadhav, whose family lives in Mumbai, was sentenced 'without observing basic norms of law and justice' and if he was hanged, it would be a 'pre-meditated murder'.
She said that the government will 'go out of the way to save Jadhav'. 
A statement from the Pakistan Army had described Jadhav, who allegedly used the alias Hussein Mubarak Patel, as an Indian Naval officer attached to the Research and Analysis Wing (RAW).