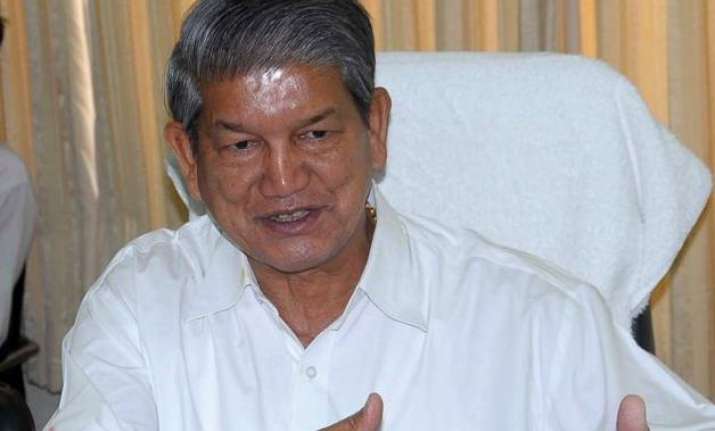 New Delhi: The 4-year-old Congress government in Uttarakhand is facing trouble as senior party leaders Vijay Bahuguna and Agriculture Minister Harak Singh Rawat want to topple Harish Rawat government.
According to a leading Hindi daily, Bahuguna and Singh have support of at least 12 MLAs and they can soon change political loyalties. Also, there are reports that these 12 MLAs have met top BJP leaders and are in talks to topple the Congress government.
The rebel Congress MLAs have already threatened to vote against the Budget and if the Budget fails to pass in the Assembly, Rawat would have to quit -- resulting in fall of the government.
The opposition BJP may also bring a confidence motion in the Assembly.  ''You will know by this evening what is happening. We are the people's voice," BJP leader Bhagat Singh Koshyari said. The BJP has 28 MLAs in 71 member House.
 
"There is a growing resentment among Cong MLAs (Uttarakhand), 12-13 MLAs are in touch with us," BJP leader Tirath Rawat said.
The latest development comes amid speculations that Vijay Bahuguna and Harak Singh are not happy with the functioning of the Congress government and that they being ignored by the party leadership.
However, CM Harish Rawat said that the government is safe and there is no threat to it. He also said that the government has got support and blessings of common people.
"The common poeple of the state and this country are very wise, we have got support from them, and nothing can happen to the government," he said.
State Congress president Kishore Upadhyay too dismissed the reports saying that the government is secure and will complete the 5 year tenure.
Meanwhile, it is believed that the Congress has managed to convince Bahuguna by offering him a Rajya Sabha berth.