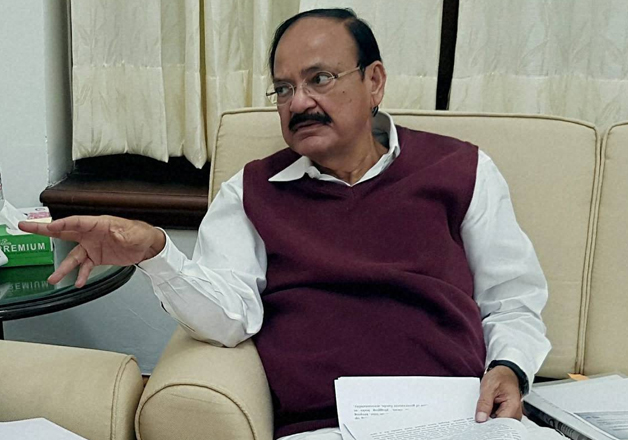 Hitting out at the Congress for not allowing the Parliament to transact business, Union Minister Venkaiah Naidu today said that 'it was unfortunate that the opposition was doing politics over national security and the armed forces'.
Speaking outside the Parliament, the Minister said that the Speaker informed that the 'combing operations were underway in Nagrota and that once it was over, tribute would be paid'.
"In the House, they raised the question about the Nagrota terror attack and the Speaker informed that combing operations are underway, and once operation is over tribute will be paid in the House to the martyred soldiers," Naidu said.
"Congress neither wants any discussion nor wants House to function as they are scared of being exposed. It's an insult to Nagrota martyrs," Naidu added.
The Opposition parties today walked out of the House in protest against the terror attack in Nagrota of Jammu and Kashmir and the demonetisation issue. They demanded that Parliament must pay tribute to the martyrs of the terror attack and 'victims' of demonetisation.
"Despite Prime Minister Narendra Modi coming to the House, the new and old friends of the Congress left the House. Don't know why they left the House," Naidu said.
Naidu also made it clear that the government has no issues over obituaries but the procedure of the House needs to be followed.
Meanwhile, Finance Minister Arun Jaitley reiterated that the government was ready for discussion on all the matters that were being raised the opposition parties.