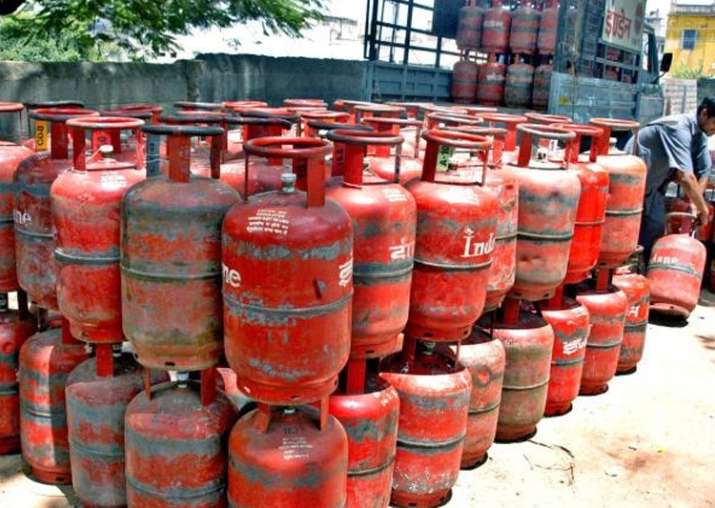 The Congress today demanded that the five per cent Goods and Services Tax (GST) levied on domestic LPG cylinder be removed as it was burdening the poor. LPG has been put in the five per cent GST slab. Earlier a two to four per cent VAT was imposed on LPG in some states. 
Accusing the government of not passing on the benefits of drop in global crude oil prices to people of the country, senior AICC spokesperson Ajay Maken said that food and beverages, helmets, hair oil, tooth paste, tea, coffee, butter, curd, cement and mineral water are some of the items prices of which have shot up, notwithstanding the government's assurance that their rates will drop once the GST is in force. 
"The price of domestic LPG cylinder has gone up by Rs 32 in parts of the country after the GST became effective. This is affecting common people, the poor especially. We demand that the GST on domestic LPG cylinder be removed immediately," Maken said.
"The government is making profits to the tune of Rs 3 lakh crore every year by not slashing prices of fuel here. On the one hand, it is making profits and on the other, it is burdening the poor by imposing GST on the LPG cylinder," he added. 
Maken also described the GST as 'Gayi Savings Tumhari' (your savings have vanished). The GST came into force on July 1.
With all grades of LPG coming under GST, consumers will be paying more from this month for their cooking gas cylinders. While petroleum is not under the new tax regime, the Central government clarified that both domestic and commercial liquefied LPG grades will be taxed under the GST, which is now effective pan-India except in Jammu and Kashmir. 
LPG has been placed in the lowest 5 per cent GST bracket, the other rates in the new indirect tax structure being 12, 18 and 28 per cent. Pre-GST, most states did not tax LPG, while others levied value added tax (VAT) ranging between 2 per cent and 4 per cent. Domestic LPG attracted zero custom and excise duty.
Post-GST implementation, an LPG cylinder will cost around Rs 12-15 more in states that did not tax the clean fuel. Instead, in states that levied VAT, the increase will depend on the difference between earlier tax and the GST rate. The price of commercial LPG, however, has come down under the GST regime, where the tax on this category of item is at 18 per cent. Previously, LPG for commercial use attracted 22.5 per cent tax, including 8 per cent excise duty and 14.5 per cent VAT. A commercial LPG cylinder earlier available in Delhi for Rs 1,121, will now cost Rs 1,052.
With PTI Inputs