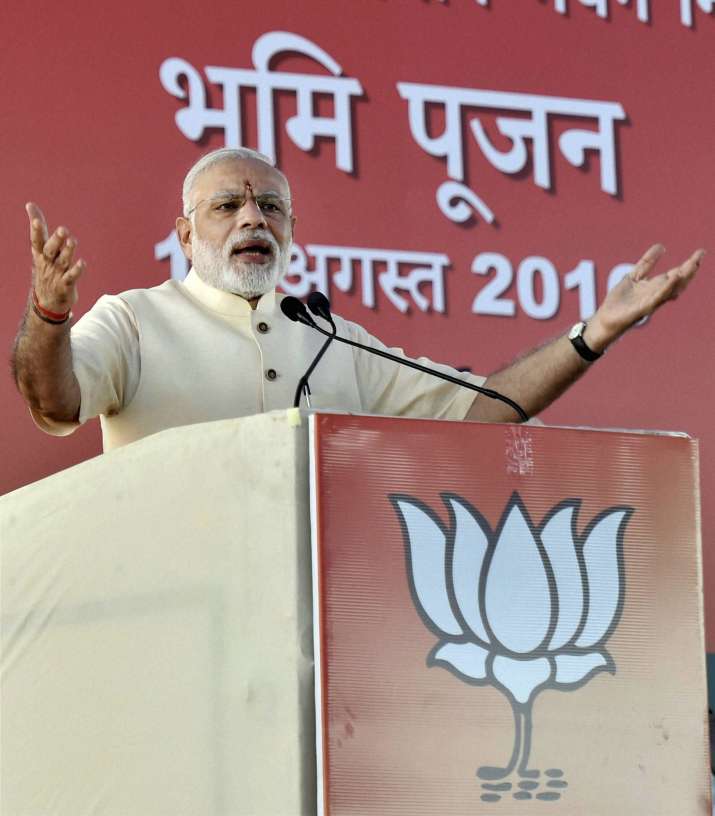 The Congress party today accused Prime Minister Narendra Modi of lowering the 'dignity' of his office by saying that the BJP faced more adversities in independent India compared to what Congress faced during British rule.

 

Seeking an apology from  PM Modi for his remarks, senior Congress leader Anand Sharma said that his statement was factually 'incorrect' and amounted to insulting the freedom fighters and leaders of India's struggle for independence.
"The Prime Minister should not only regret this, but apologise so that the trauma caused to the dignity of his office gets repaired," Anand Sharma said.
Anand Sharma went to the extent of advising PM Modi that he should avoid referring to the freedom movement as well as freedom fighters in future.
The remark of PM Modi has not gone down well with the Congress leadership.
Party vice-president Rahul Gandhi today also took a jibe publically at PM Modi for his remarks by tweeting a 'prayer' for him.
"Modiji a prayer for you: "Asatoma Sadgamaya Tamasoma Jyotirgamaya Mrityorma Amritam gamaya Om shanti shanti shanti", Rahul tweeted.
"Lead me from ignorance to truth - from darkness to light - from death to immortality. Let there be peace for all living creatures," Rahul explained the meaning of the prayer in next tweet.
Prime Minister Modi had yesterday remarked that BJP had faced adversity since its birth.
"Even during the British times, the Congress party would not have faced so much adversity that we, our dedicated workers have gone through in 50-60 years." he said while laying the foundation stone of the new headquarters of BJP in New Delhi on Thursday.