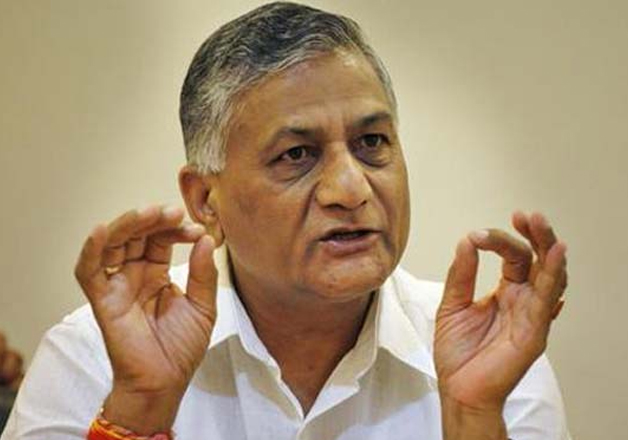 Senior BJP leader and Union Minister VK Singh today renewed his attack on the Congress and the AAP, accusing them of 'doing politics over dead bodies'.
Singh alleged that since the two parties were left with no issues, they are playing politics over the sacrifice of jawans.
Stating that both the parties knew nothing about the 'One Rank One Pension' scheme, he said, "They have nothing else (no issue) to do politics on. That is why they do politics over dead bodies."
"Go and ask them whether they have attended funeral of any other soldier. So many soldiers have been martyred, did Aam Aadmi Party leaders and Congress leaders went to pay homage to them. They are talking senseless," he added.
Asked about criticism from other parties on his remarks, Singh said, "There is no point discussing with those who don't know anything about it (one rank one pension)." 
Earlier on Wednesday, Singh had raised questions about the "mental state" of Ram Kishan Grewal, an army veteran whose suicide, allegedly over OROP, had sparked a political row. 
He had also rejected reports about Grewal being a prominent face of the 'One Rank-One Pension' agitation.
"He (Grewal) was a Congress worker. He became sarpanch on Congress' ticket. However, he was our soldier. I feel sad over his death," Singh had said yesterday. 
A major controversy erupted earlier this week over the suicide of ex-serviceman Ram Kishan Grewal. He allegedly committed suicide because of the delay in the One Rank, One Pension scheme.
With PTI Inputs