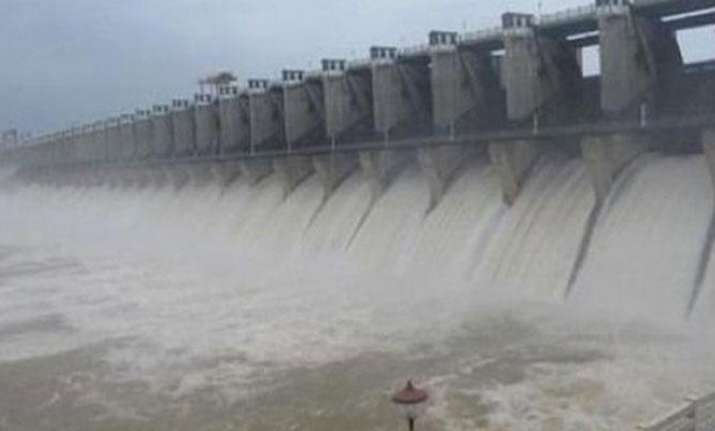 In a move that may set the stage for confrontation with country's highest judicial authority, Karnataka has called on a special session of the State legislature to take a final decision on the SC directive to release 6,000 cusecs of Cauvery water per day to Tamil Nadu.
The special legislature session is likely to adopt a resolution against the apex court directive on grounds that it is contrary to public interest.
By projecting it as a legislature-judiciary confrontation, Siddaramaiah hopes to escape the charge of contempt of court.
Earlier on Wednesday, the Siddaramaiah government, after an all-party meeting,  decided not to implement the Supreme Court's directive to release Cauvery water till September 23. It is also believed that Mr. Siddaramaiah was keen to have the support of all political parties before proceeding further on the matter.
Chief Minister Siddaramaiah, who chaired the all party meeting and Cabinet meeting on Wednesday evening, said "Following the advise by the all-party meeting, the Cabinet has resolved to defer the release of water to Tamil Nadu till September 23."
Though the principal opposition party, the BJP, abstained from the all-party meeting as it said "it had lost faith in the State government", its State president B. S. Yeddyurappa welcomed the Cabinet decision to defer the release of water.
Ahead of the session, Siddaramaiah met Union Water Resources Minister Uma Bharti in Delhi on Thursday, a day after the cabinet decided to defer the release of water and convene the legislature session amid escalating row between the two neighbouring states.
The Karnatka CM apprised Bharti of the ground realities and Karnataka's inability in implementing the top court order.The CM also requested the minister to file an objection against the court's direction to constitute Cauvery Water Management Board.
"It is difficult for us to release water, already as per the Supreme Court order we have released 12,000 cusecs for 14 days. There is no water in our reservoirs. What is remaining in four reservoirs is only 26 TMC water, whereas we need 27 TMC to supply drinking water to Mandya, Mysuru,  Bengaluru and nearby areas," he told reporters in Delhi after meeting Ms Bharti.
Pointing out that Tamil Nadu is seeking water for irrigation and the Mettur reservoir there has storage of 52 TMC water, he said "I have explained all this to the Minister."
The Cauvery Supervisory Committee had on September 19 asked Karnataka to release 3,000 cusecs per day from September 21 to 30, but the Apex Court had on September 20 doubled the quantum to 6,000 cusecs from September 21 to 27 after Tamil Nadu pressed for water to save its samba paddy crop.
     
It had also directed the centre to constitute within four weeks the Cauvery Water Management Board as directed by Cauvery Water Disputes Tribunal in its award.
PTi inputs