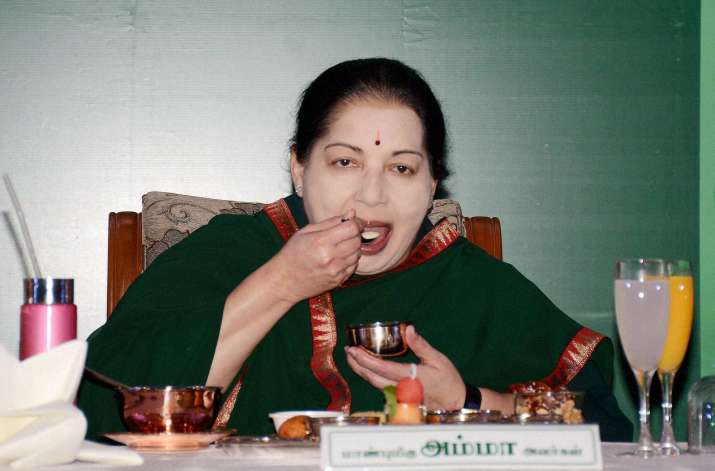 The proceedings in the Tamil Nadu Assembly proceedings were brought to a halt yesterday when angry MLAs from the opposition DMK walked out of the House against a ruling by Speaker P Dhanapal. The directive stated that that legislators can't call CM Jayalalithaa by her name inside the Assembly.
The ruckus started when AIADMK Tiruttani MLA PM Narasiman called DMK chief M Karunanidhi by his name, prompting DMK MLAs to protest against calling their party chief by name.
When the MLAs asked the Speaker to clear the air whether it was okay to call a former CM by his name, the Chair said that "there was no problem in calling a former chief minister by his name".
This resulted into DMK MLAs calling incumbent CM by her name. On this, the Speaker said that the Chief Minister can't be called by her name.
"No, you cannot call her (CM) by her name. This is my order," Dhanapal said.
The Speaker's observation irked the DMK MLAs who raised slogans and condemned Narasiman for addressing Karunanidhi by his name inside the Assembly.
DMK treasurer and leader of the opposition MK Stalin later charged that the Speaker's order was against the law.
"Nowhere in assembly code sections it says that MLAs should not be called by name. When that it is the law, why cannot we call Jayalalithaa by her name?" he questioned.
The budget session of the Tamil Nadu Assembly began on July 21.