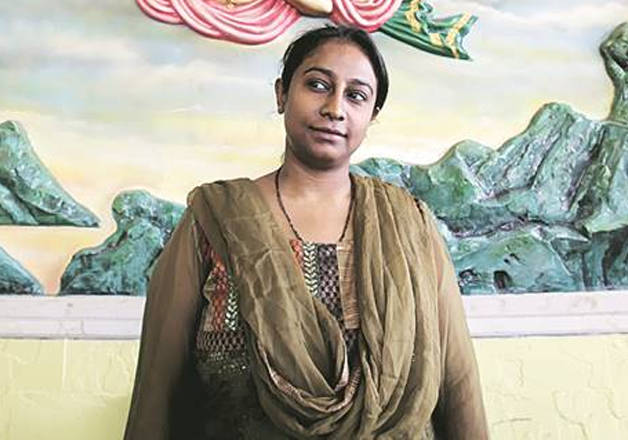 Underworld don Arun Gawli's daughter Geeta, who won the Brihanmumbai Municipal Corporation (BMC) elections from Byculla seat, has extended her support to the Bharatiya Janata Party (BJP), taking the toll of corporators to 83 in 227-member House. The number puts the BJP four behind the Shiv Sena and 30 behind the 114-figure mark that it needs to stake claim to the Mayor's post.
"The Chief Minister invited me and assured me that the development works will done in my region. That's why I have extended my support to the BJP," Geeta, the lone corporator from the Akhil Bharatiya Sena (ABS), said. The ABS had contested 30 seats but managed to bag just one. 
When asked about differences between her and Sena supremo Uddhav Thackeray, she said, "I am not angry with Uddhavji. But I am unhappy with people down the line. They never coordinated with me." 
Geeta's announcement came after she held a late-night meeting with CM Devendra Fadnavis at his residence. 
If reports are to be believed, the BJP has promised Geeta a member of the prestigious Standing Committee. 
The latest development is seen as a setback to the Shiv Sena which emerged as the single largest party in the polls with 84 seats and later managed to garner support of four independent corporators. The Sena has now 88 corporators, 26 less than the half-mark. 
In her previous two terms, Geeta had supported the Shiv Sena in the cash-rich civic body. 
In return, the party had appointed her as the Chairman of the Health Committee and also accommodated in the Standing Committee.