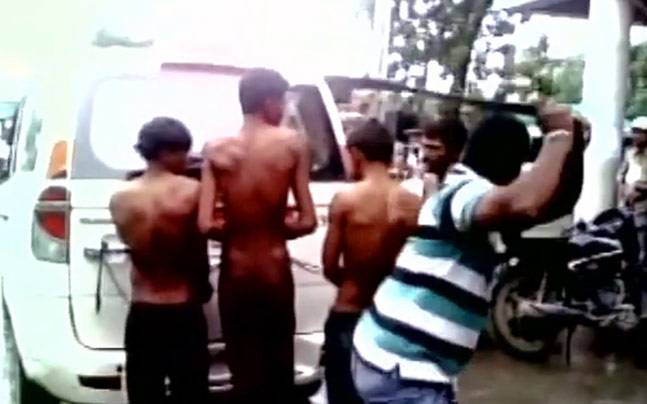 Mota Samadhiyala, a village in Una taluka of Gujarat where seven Dalits were assaulted allegedly by "gau rakshaks" for skinning a dead cow in July this year, has elected a BJP worker Dhanjibhai Korat as sarpanch.
56-year-old Dhanjibhai Korat defeated the incumbent Praful Korat who had pledged allegiance to the Congress party.
In fact, Dhanjibhai's supporters won six of the eight wards of the panchayat. Even the lone ward reserved for Dalits went to Dhanjibhai's supporter Ramesh Sarvaiya, who is a relative of Balu Sarvaiya — one of the victims of the gau rakshaks' assault.
Mota Samadhiyala and 77 other panchayats in Una taluka went to polls on December 27.
In Gujarat, panchayat elections are not held on party symbols. However, Dhanjibhai is a registered BJP worker who secured 468 votes while Praful got only 212 votes. 

Mota Samadhiyala, having a population of 1,680, had recorded a turnout of 71 per cent. 
While the village is dominated by the Patidars, there are 27 Dalit families in the village and they have around 50 voters. The village also has people from the Ahir community in large numbers.
Balu Sarvaiya, one of the victims of the gau rakshaks' assault,  had publicly told Union minister Parshottam Rupala that he supported BJP for 20 years, yet he and his family members were subjected to atrocities.