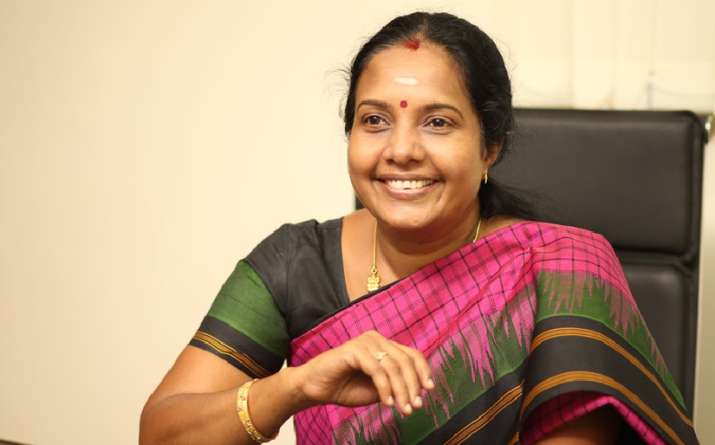 Coimbatore (TN): Nine people including BJP candidate for Coimbatore South Assembly constituency Vanathi Srinivasan were allegedly attacked by AIADMK workers here on Sunday evening.
The incident took place when Vanati Srinivasan was getting into her car after attending a funeral, police said.
A gang armed with sickles and iron rods attacked her and she sustained injuries on her hand though BJP workers accompanying Vanati tried to protect her. The window panes of the car were also damaged.
Video: This is the Car I'm sitting & the men surrounding are AIADMK men. I strongly condemn this attack from AIADMK. pic.twitter.com/1PpMQP8cz5

— Vanathi Srinivasan (@VanathiBJP) May 15, 2016
Vanathi also tweeted a video on Sunday where mob can be seen outside her car and raising their voice against her.
The miscreants fled the scene after the incident. Later, Vanati left the spot in another vehicle.
A few BJP workers, who suffered injuries were admitted to the government hospital, they said.
Vanati blamed the police for remaining "mute spectators" during the attack and said she would lodge complaints with the District Collector and Police Commissioner.
"AIADMK is afraid of sure defeat in the constituency and was indulging in such activities to scare the rival candidates and voters," she said.
(With inputs from PTI)