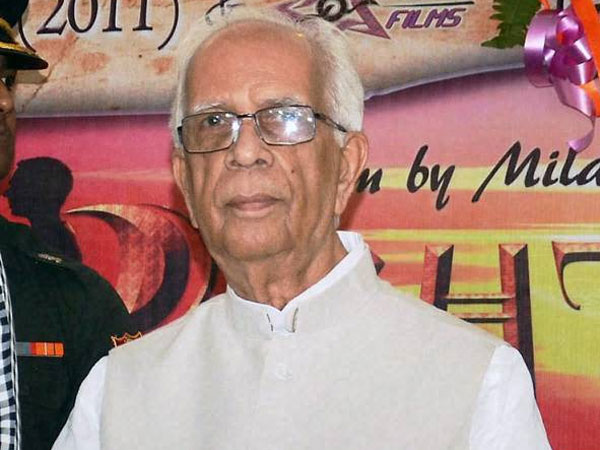 The war of words between West Bengal Governor Keshari Nath Tripathi and Chief Minister Mamata Banerjee continued on Wednesday, with the former saying that the CM's allegation of 'insulting' her was "meant only to emotionally blackmail the people of state". 
Hitting back at Mamata, the Governor said her "baseless allegations" was an attempt to cover the lapses of the state government and divert the attention from the main issue of law and order. 
Governor Tripathi, in a press statement, advised the CM and her colleagues "to direct their attention to maintain peace and law and order in the state without making any distinction on the basis of caste, creed or community". 
The Governor's blunt response came hours after the Trinamool Congress on Wednesday wrote to President Pranab Mukherjee and sent a copy of the letter to Home Minister Rajnath Singh protesting the way Bengal Governor Keshari Nath Tripathi spoke to Mamata Banerjee and hauled her up over the law and order situation in the area.  
Chief Minister Mamata Banerjee, after a phone call on Tuesday from Governor Keshari Nath Tripathi on the communal flare-up, accused him of of "speaking to her like a block-level BJP leader" and said she felt humiliated and "had even thought of quitting".
"The way the Governor spoke to me was like a BJP block leader. I was threatened, humiliated, I thought of leaving (quitting)... I was so insulted," Banerjee raged.
Shocked over the language used by the former in her press conference, Governor Tripathi said there was nothing in the talks between the two for which she might have felt insulted or threatened.
"I am surprised at the attitude and language used by Mamata Banerjee during the press conference today. The talks between us were confidential in nature and no one is expected to disclose it. However, there was nothing in the talks for which she might have felt insulted, threatened or humiliated," the letter issued by the Governor stated.
Following violent clashes in Baduria and Basirhat areas of West Bengal's North 24 Parganas over an "objectionable" Facebook post, the Ministry of Home Affairs on Wednesday sought a detailed report from the Mamata Banerjee-led government.
Dozens of shops and houses, and at least six police vehicles, were torched by a mob after a class XI student posted an "objectionable" message about Prophet Mohammed on Facebook. He was later arrested on Sunday.  
On Monday, large crowds had blocked the roads and rail tracks at several places near Kolkata. The violence that started in Baduria, around 70 km from Kolkata, spread to other parts of North 24 Parganas. Following this, the Centre rushed about 300 paramilitary personnel to control the situation in the violence-hit areas.