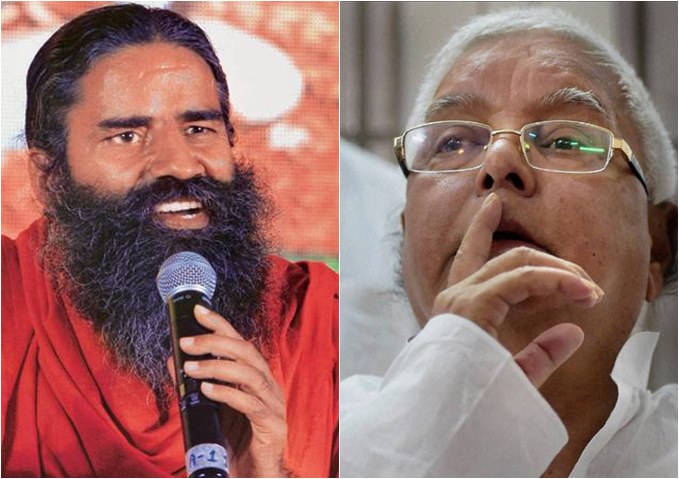 Yoga guru Baba Ramdev has rubbished reports that he was keen on his niece marrying RJD chief Lalu Prasad's elder son and Bihar Health minister Tej Pratap Yadav, terming them as mere 'gossip'. 
"It is nothing but a gossip spread by a section of the media," Ramdev told reporters after meeting Lalu Prasad at his official residence in Patna.
Ramdev, who arrived here on Thursday night, to meet and address dealers of his brand -- Patanjali products, said he visited Lalu after being informed that the Rashtriya Janata Dal chief was unwell.
"I have called on Lalu not for any matrimonial relationship or politics over demonetisation. It is a personal visit to inquire about his health," Ramdev clarified.
"Lalu is our country's heritage and his health is matter of concern for us. Lalu should remain healthy for the politics of the country," Ramdev said, adding that Lalu practised yoga.
Earlier, at a function to mark 125th anniversary of BR Ambedkar, the Bihar politician described Baba Ramdev as a "capitalist and industrialist of the country", and that he along with other saints/babas are making fools out of people, in the guise of religion.
Back in 2015, Lalu Yadav had came out in Baba Ramdev's defence when the latter was embroiled in a controversy over medicines sold by Patanjali.  
(With IANS inputs)