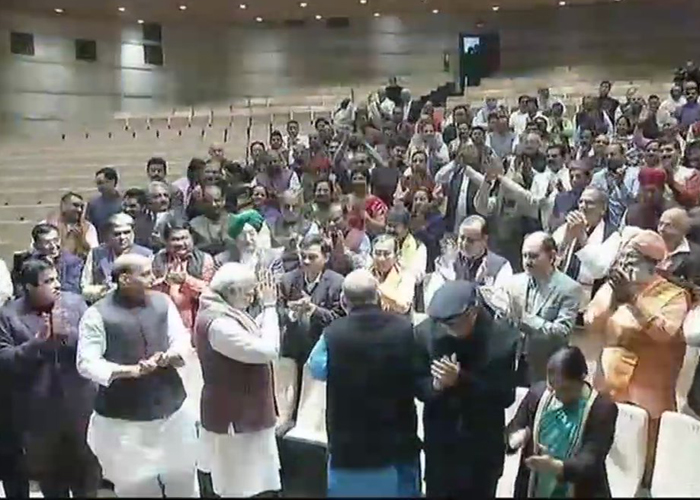 PM Narendra Modi, who was attending Bharatiya Janata Party's (BJP) parliamentary meeting after Gujarat and Himachal Pradesh Assembly poll wins, on Wednesday turned emotional and said this is a big victory which is a result of the hard work of BJP workers.
The prime minister said "we are now ruling 19 states even Indira Gandhi when she was in power was in 18 states".
Earlier in the day, BJP chief Amit Shah honoured PM Modi and congratulated him for Gujarat and Himachal big win.
#WATCH: Earlier Visuals from BJP's Parliamentary Party meeting underway at Parliament Library Building in Delhi. pic.twitter.com/TZAX6OBw8h

— ANI (@ANI) December 20, 2017
The meeting which began at around 10 am was attended by all elected lawmakers. One of the chief agendas to be picked up in this meeting is the chief ministerial faces of Gujarat and Himachal.
The saffron party won 99 seats in the 182-member Gujarat Assembly, securing seven seats more than the 92 needed for a simple majority.