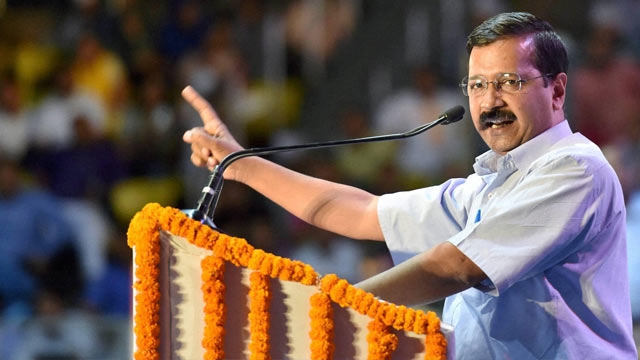 Union Food Processing minister Harsimrat Kaur today mocked Delhi Chief Minister Arvind Kejriwal for putting the blame of Aam Aadmi Party's defeat in the Punjab Assembly polls on Electronic Voting Machines (EVMs) and said that the AAP supremo is "mentally unstable".
Harsimrat Kaur, wife of former Punjab Deputy Chief Minister Sukhbir Singh Badal, also wondered why Kejriwal did not raise any questions when AAP won 67 out of 70 seats in Delhi Assembly polls last year when the same EVMs were used.
"Kejriwal is mentally unstable and we all can see that. When he got 67 seats in Delhi then everything was fine, now when Punjab has rejected him, he is not able to digest his defeat and is creating a ruckus," Harsimrat Kaur said.
Advising Kejriwal to introspect, Kaur said that instead of issuing lame statements over EVMs and ballot papers, he should focus on providing good governance to the people of Delhi.
"He has always lied. Why the public will support him? He should introspect," Kaur added.
She also pointed out that despite being ousted from power in Punjab, Shiromani Akali Dal received 31 per cent vote share in the just-concluded Assembly elections.
"Though we have lost the elections, we have a 31 percent vote share at the end of it. It means the people of Punjab still have faith in us," she said.