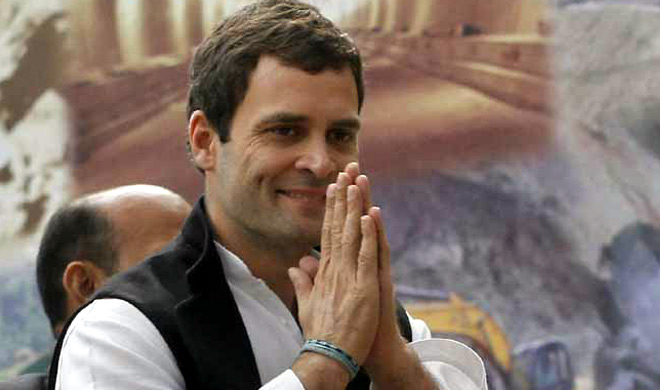 Launching a scathing attack on Prime Minister Narendra Modi for saying that the BJP needs to bring Dalits and backwards into the party fold as the "nationalists" were already with the party, Congress vice-president Rahul Gandhi today asked him to explain if 'Dalits' and 'backwards' were not  nationalists in his eyes.

 

"So now 'Dalits' and 'Backwards' are not Nationalists Modiji?," Rahul Gandhi tweeted.
Addressing BJP's "core group" of powerful leaders from all 29 states and seven Union Territories on Tuesday, PM Modi said that 'nationalism' is the identity of the Bharatiya Janata Party (BJP) and that there is no need for the party to 'dilute' this identity.
He further said that since the 'nationalists' are already with the BJP, the party should now focus on bringing in Dalits and backwards into the party fold.

 

"Rashtravadi toh hamare saath hain, humein Dalit aur pichchde ko saath lana hai," PM Modi told BJP leaders.
Prime Minister Modi also cautioned the party workers that "anti-incumbency" will be a factor in upcoming elections and that they need to find out ways to counter it.