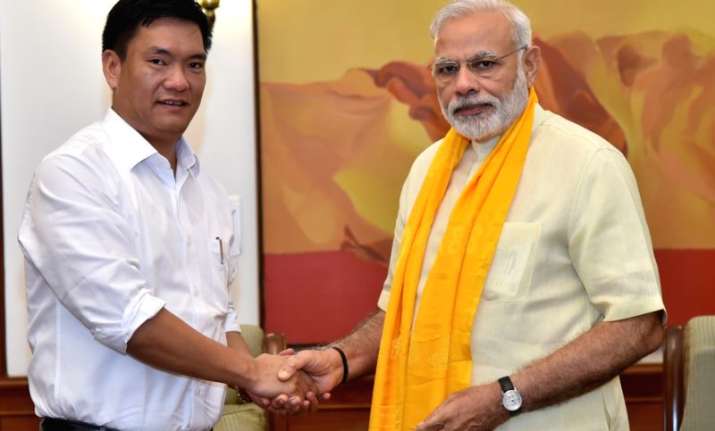 In yet another twist in the ongoing political drama in Arunachal Pradesh, 33 out of 43 MLAs of People's Party of Arunachal (PPA) including Chief Minister Pema Khandu today joined the Bharatiya Janata Party (BJP).
PPA is now left with only 10 MLAs in the 60-member house.
BJP General Secretary Ram Madhav today said that Arunachal Pradesh now had a BJP government with Chief Minister Peme Khandu merging the People's Party of Arunachal (PPA) with the BJP.
"Arunachal has a BJP govt now. CM Pema Khandu, with 33 MLAs merges PPA in BJP. BJP govt has 45 BJP+2 ind MLAs support in a 60-member Assembly," he tweeted.
In September, PPA party embraced Arunachal Pradesh Chief Minister Pema Khandu along with 42 other lawmakers who broke away from the Congress, suddenly leaving the party out of power in the state.
On Thursday, PPA suspended Khandu along with his deputy and five other lawmakers from the party.