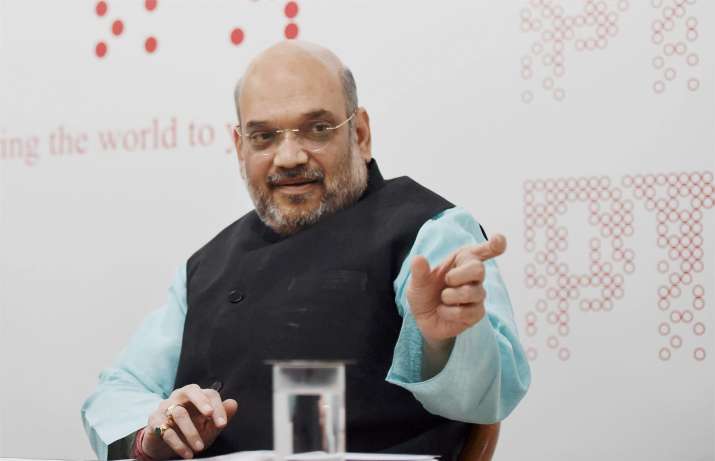 Avoiding a direct reply to a question on whether BJP would invite Tamil superstar Rajinikanth to join the party, Amit Shah on Friday only said that politics should not be left to politicians only.
The BJP president added that the party is open to all "good people",
"We believe that any good person joining politics must be welcomed," Amit Shah said. 

 

He, however, said it is for the actor to decide whether he wants to join politics or not.
"Politics should not be left to politicians alone," Amit Shah added.

Speculation is rife that the BJP is trying to rope in the actor, who has a large fan following, to make inroads in Tamil Nadu.
BJP national secretary H Raja had earlier said Rajnikanth is a "popular" personality and is welcome to join the saffron party.
Raja, who hails from Tamil Nadu, said the actor has to first make up his mind about joining politics, when asked if the BJP will approach him.
"He has every right to form a political party or join politics. But so far he has not taken a firm stand. So we have to wait and see," he had said.
Rajinikanth had spilled the beans about his political entry during an interaction with his fans a few days ago and told them to be ready for a "war".
(With PTI inputs)