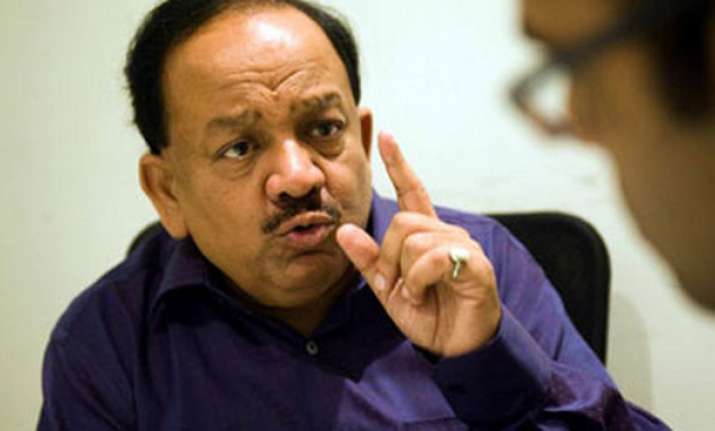 Union minister Harsh Vardhan has said that the Centre will bring an amendment to a 1927 law, that classified bamboo as a "tree", during the ongoing winter session of Parliament to boost the bamboo industry.  
"An amendment to take bamboo out of the purview of "tree" will be brought in the winter session of Parliament," Union Forests, Environment and Climate Change Minister Vardhan said. He was inaugurating an international herbal fair here last night. 
The minister informed that a law made in 1927 had defined bamboo in the category of "tree" making it hard for people to use bamboo for furniture and other items as felling of trees is not easy. 
"Recently our government had brought an ordinance to separate bamboo from the category of trees. Now we are bringing an amendment in parliament," he added.  "It was a 90-year long wait for India to see (Prime Minister) Narendra Modi take bamboo out of the definition of tree," he said. 
The amendment will remove the hurdles coming in the way of the people engaged in bamboo business, he added.  Speaking about health sector, Vardhan said that a meeting took place in Japan recently on the issue of health for all. 
"It was stated in the meeting that if we want health facilities for all in the 21st century then the world has to give importance to Indian medicine, Ayurveda and Unani system.