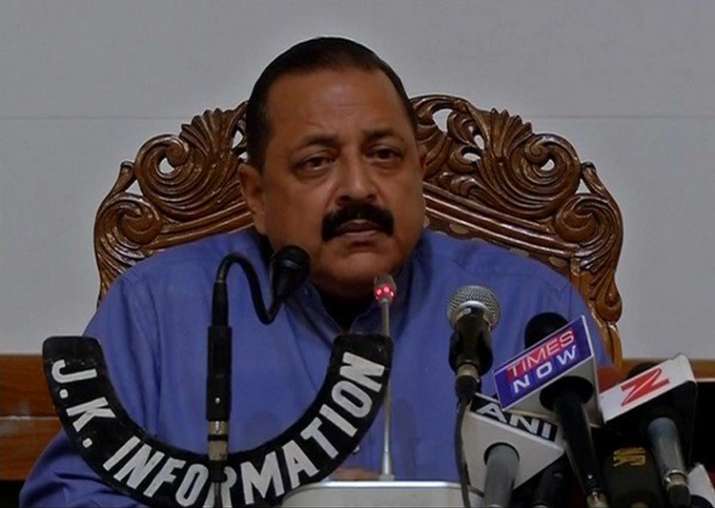 Union Minister Jitendra Singh today said that the Amarnath Yatra will continue uninterrupted despite Monday's terror attack in which seven pilgrims were killed and 19 others were injured. Prime Minister Narendra Modi, Singh said, was personally monitoring the situation and has arranged help for the victims of the attack.
"The entire nation is with Kashmir and congratulated them for their resilience against militancy for the last 25 years. The Yatra will continue. Safety and security of the pilgrims will be ensured," Singh, who is the Minister of State in the Prime Minister's Office, said as he hailed the people of the border state.
"Despite the attack on Monday, the pilgrims insisted that the Yatra should not be suspended even for a day, and it should continue. We are here on behalf of the Prime Minister," Singh added.
The Amarnath Yatra, he said, is a symbol of Kashmir's composite culture and the perpetrators of the attack on pilgrims stand exposed before the people of the state. Singh said that 'the Kashmir of 2017, like India of 2017, has a population of which over 65 per cent are below the age of 40'. "They are capable of making their own judgements."
"This yatra itself is a symbol of Kashmir's composite tradition. This is a yatra where people of one faith undertake the pilgrimage and the people of the other faith act as hosts. I think this is one of the most distinct examples," Singh said. 
Kashmir, he said, has been proud of this tradition. 

On the probe, Singh said that 'no one should jump to any conclusion on the attack'. "Let us wait for the definite inferences and inputs to come from the security agencies," the Minister said.
Asked about the condemnation of the attack by Kashmiri civil society, trade and tourism bodies as well as by separatists and militant organisations, Singh said that all should rise above the political and ideological lines. Singh also said that a security meeting is going to take place later tonight where it would be decided whether to handover the inquiry of the attack to National Investigation Agency (NIA) or not. 
"We are going to have a security meeting late this evening and we will come back with whatever conclusions are drawn," he said. 
Asked whether there was a security lapse, the Union minister said that he would not like to engage in that kind of a debate or discussion 'on an issue as sensitive as this'. "I think it is best left to security experts. Let them come out with their inferences and as a political establishment we will follow it up."
Seven pilgrims were killed and 19 others were injured on Monday late night when a group of LeT terrorists opened indiscriminate firing on a bus that was carrying 54 yatris who were returning to Jammu after the pilgrimage.