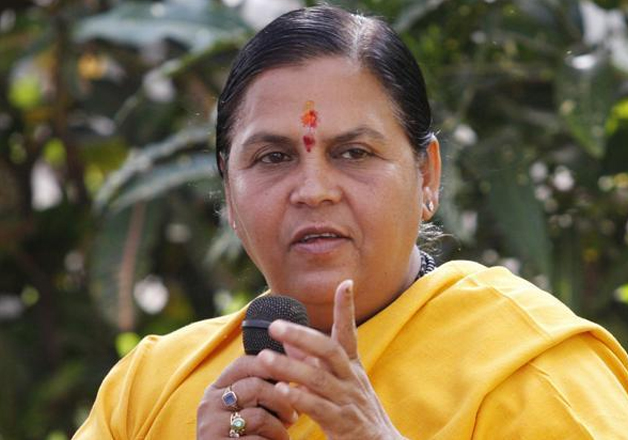 Firebrand BJP leader Uma Bharti has declared incumbent Uttar Pradesh Chief Minister Akhilesh Yadav an 'unfit' candidate for the top job.
Speaking to India TV, the Jhansi MP even advised him to start looking for jobs in some MNCs as she expressed confidence that the BJP will form the government in the most populous state of the country.
Accusing Akhilesh of 'wasting' the five years of UP, she said, "He (Akhilesh Yadav) got the CM's chair decorated in a plate of silver. He became CM without struggle and hard work. He wasted the five years of UP. He would have changed the dynamics of the state in last five years. He is only responsible for the corruption, deteriorated law and order situation, and poor condition of people. He shouldn't get another term."
"He is not a fit candidate for CM post. He should start looking for jobs in some good MNCs," she added.
She also rubbished reports suggesting that she had called Congress president Sonia Gandhi's daughter Priyanka Gandhi a 'seasonal frog'.
"Never called Priyanka Vadra and Robert Vadra 'seasonal frog'. I had just said that few people are seen during polls only and remain disappear for rest of the time. If they are drawing analogy, I can't help them," she further said. 
Elections for UP legislative assembly are being held in seven phases with three more -- February 27, March 4 and 8 -- to follow today's fourth phase polling. Election results will be out on March 11.