Follow us on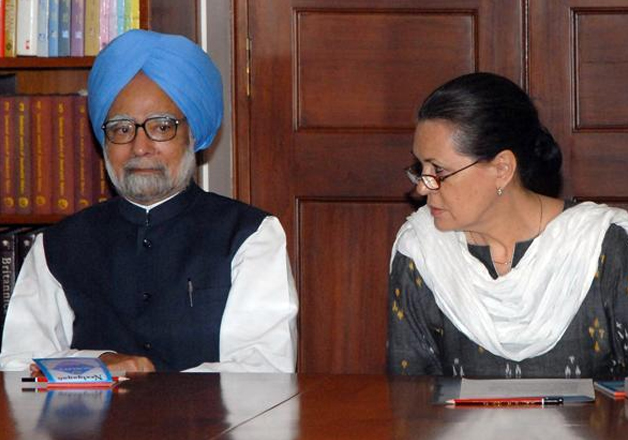 New Delhi: The Supreme Court will next week hear a plea seeking FIR against the people allegedly bribed in the AgustaWestland chopper scam including Congress president Sonia Gandhi and former PM Manmohan Singh.
Petitioner lawyer ML Sharma filed the plea at a time when there is a massive row in Parliament over allegations that several top Congress leaders names figure in a judgement by an Italian court convicting top officials of AgustaWestland and its parent Italian firm Finmeccanica for corruption in the arms deal.
Yesterday, the chopper deal scam has led to an uproar in Parliament after reports that an Italian court has found that around Rs 120-125 crore was paid to Indian officials to get the $530 million contract for the VVIP chopper deal.
Sonia and Manmohan, however, had yesterday dismissed the bribery charges in the scam as the BJP tried to corner the main opposition party.
While the Congress president said that she was 'not afraid' and dubbed the allegations as false, Manmohan Singh and former defence minister AK Antony accused the Narendra Modi government of trying to help the Italian firm which had been blacklisted.
The issue had sparked tensions in both the Lok Sabha and the Rajya Sabha.
A Milan court sent Finmeccanica's former CEO Giuseppe Orsi and AgustaWestland ex-head Bruno Spagnolini to jail for false accounting and corruption in the sale of 12 VVIP choppers to India.
The court ruling refers to Manmohan Singh, Sonia Gandhi, her secretary Ahmad Patel and also former Indian Air Force chief SP Tyagi.