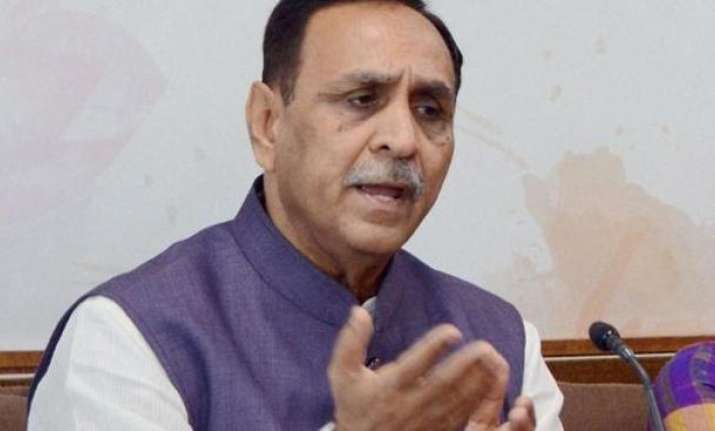 Buoyed over the BJP's spectacular victory in Uttar Pradesh Assembly elections, Gujarat Chief Minister Vijay Rupani on Tuesday claimed that his party will win more than 150 seats in the upcoming state elections.
The Gujarat Chief Minister also said that early elections in the state could not be ruled out.
"We are prepared even if the election is held early," said Rupani. 
Assembly polls are scheduled to be held in Gujarat in December. The Gujarat Assembly has a strength of 182.  "We are going to capture 150 seats in Gujarat. This is not a mere statement, this will be the reality," Rupani told reporters here. 
"We had won 71 Lok Sabha seats in UP and now, we have won 325 Assembly seats (in that state). In Gujarat, we had won all the 26 (Lok Sabha) seats and when we translate that into Assembly seats, it comes to 150," he added.  
"The fantastic win in UP has proved that the people are in favour of the BJP. The echo of that win, the atmosphere will have an effect on Gujarat too," the BJP leader said.  "Our party workers have been given a slogan: '300 in UP, 150 in Gujarat'. They have started working on this theme," he added. 
In reply to a question on the possibility of an early election, Rupani said his party was ready if the polls were held in December or even earlier. 
"The win in UP is not a momentary outpour of people's sentiments for the BJP, but the wind is blowing in favour of the party as the people have faith in Prime Minister Narendra Modi and his pro-people governance. Modi is the pillar on which the party is based in Gujarat. So, the state BJP will fight the election under his leadership and support," he said. 
In reply to a question on the anti-incumbency factor going against the BJP government in Gujarat, Rupani denied there was any such factor. 
"Our government has done nothing wrong which can turn the people against us. Development work carried out by us are in front of the people and so, there is no such thing in Gujarat," he claimed.
(With PTI inputs)