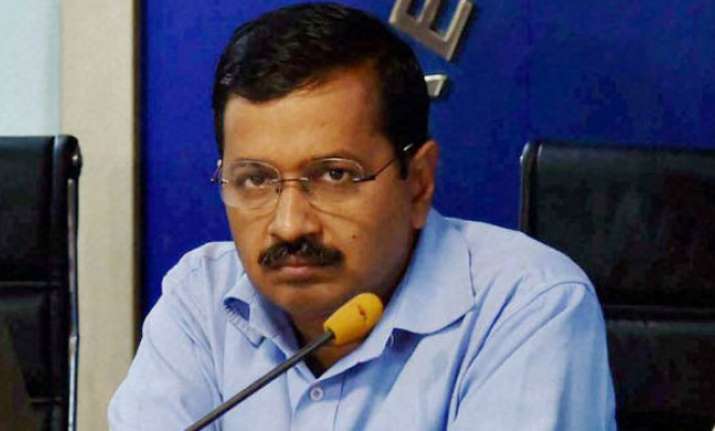 In a claimed instance of extortion, a non-bailable warrant (NBW) has been issued against AAP MLA from Matiala Gulab Singh, inciting Delhi CM Arvind Kejriwal to scrutinize its planning.
Singh, who is also co-in charge of party's Gujarat affairs, was also named in the FIR.
Questioning the timing of the NBW, Kejriwal tweeted asking whether the MLA will be arrested before the party's Surat rally in Gujarat on October 16.
Will Gulab be arrested before the rally? https://t.co/4VQ8mgENid

— Arvind Kejriwal (@ArvindKejriwal) October 14, 2016
"Just 2 days before Surat rally, Del police obtains Non-bailable warrant against our Guj prabhari, Gulab Singh in a completely false case. Will Gulab be arrested before the rally? (sic)" he tweeted.
Reacting to the development, Singh told PTI today that he has informed the police that he is in Gujarat for party work and will join the investigation on October 18.
Last month, two property dealers, Deepak Sharma and Rinku Diwan, had alleged that Satish and Devinder, who work in Singh's office, and an associate Jagdish were extorting money from them by threatening to get the building from where the property dealers were operating demolished.
A case under section 384 (punishment for extortion) IPC was registered at Bindapur police station on September 13.
"We obtained an NBW against Gulab Singh from the court last evening. He had been issued notices to join investigation but he kept giving excuses to skip questioning. His joining investigation is essential to get to the bottom of the truth in the organised extortion racket.
"We moved the court seeking an NBW and the court has granted our request. We are asking him to immediately join investigation," Dependra Pathak, joint commissioner of police (Southwest), said today.
Singh's alleged associates, Satish, Devinder and Jagdish, were arrested and a probe was taken up in the matter which revealed that the "organised extortion racket" had been operating with the knowledge of the MLA, a senior police officer claimed.
Following the investigation, Singh was named in the FIR and sent notices to join the investigation, police said.
However, with the legislator "not cooperating in the investigation", Delhi Police obtained a NBW against him.
(With inputs from PTI)