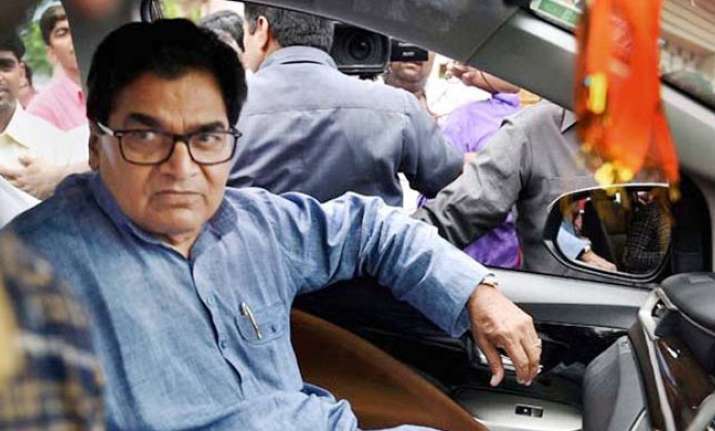 Ram Gopal Yadav, senior Samajwadi Party leader and close confidante of UP Chief Minister Akhilesh Yadav, today met Election Commission officials in New Delhi to stake claim over party's election symbol 'cycle'.
Ram Gopal claimed that Akhilesh enjoyed the support of over 90 per cent of SP MLAs, adding that it was Akhilesh's faction that should be considered as the actual SP.
"We have said to the Election Commission that 90 per cent of MLAs are supporting Akhilesh Yadav ji and hence party led by him must be considered as (the actual) SP," said Akhilesh's uncle Ram Gopal Yadav.
On the other side of the battle, Mulayam supporters said today that last Saturday's expulsion of Akhilesh and Ram Gopal was never revoked on paper, and was conditional upon Akhilesh not holding a convention.
Meanwhile, SP founder Mulayam Singh Yadav is having a meeting with his estranged son Akhilesh Yadav at former's residence in Lucknow.
On Monday, Samajwadi Party founder Mulayam Singh Yadav met the Election Commission officials to stake claim on the 'cycle' symbol.
It has also emerged that the letters issued on January 1 carrying senior Yadav's order suspending party vice-president Kiranmay Nanda and declaring Sunday's convention unconstitutional, had different signatures, which has given rise to chatter over which of the two is genuine.